Sempra Secures a Key Export Authorization for Texas LNG Facility
Sunday, May 5, 2019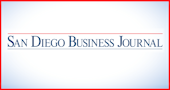 The U.S. Department of Energy has granted authorization for Sempra Energy to export liquefied natural gas to countries without a U.S. free-trade agreement from its LNG facility in Port Arthur, Texas.
Sempra Energy, which announced the authorization on May 2, will be allowed to export approximately 13.5 million tons per year of LNG from the planned Port Arthur facility.
Sempra (NYSE: SRE) secured federal authorization to site, construct and operate the facility in April.
"Port Arthur LNG is one of Sempra Energy's five LNG-export projects under development that we believe will help to further establish the U.S. as a global leader in LNG exports," Carlos Ruiz Sacristan, Sempra North American infrastructure chairman and CEO, said in a prepared statement.
Sempra LNG President Justin Bird said Sempra will make final investment decisions for the construction and operation of Port Arthur LNG at the end of 2019 or the first quarter of 2020.
Virginia-based Bechtel Group was tapped as the engineering, procurement and construction contractor for the project in June 2018.