San Diego Selected to Be a 'Thrive Outside Community'
Sunday, May 5, 2019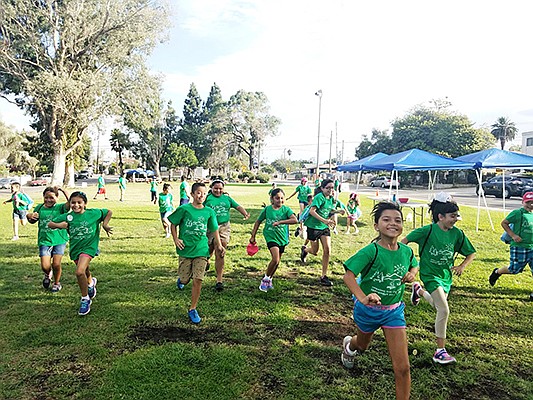 San Diego has been chosen as one of four communities in the Outdoor Foundation's nationwide $1.8 million Thrive Outside Community Initiative. The inaugural Thrive Outside Communities are Atlanta, Grand Rapids, San Diego and Oklahoma City. Each Thrive Outside Community grant requires the recipient community to provide a funding match in order to ensure the long-term sustainability of the network.
In San Diego, the initiative will provide a multiyear capacity-building grant to strengthen partnerships among existing local organizations such as schools, Boys & Girls Clubs, YMCAs and nonprofit conservation and outdoor organizations that create repeat and reinforcing positive outdoor experiences for kids and families.
The Thrive Outside San Diego Community will be led by The San Diego Foundation to strengthen an existing network that includes the U.S. Fish and Wildlife Service, County of San Diego Parks & Recreation Department, Outdoor Outreach, YMCA of San Diego County and The Nonprofit Institute at the University of San Diego. The goal of this network is to make the outdoors part of the fabric of the lives of children and families in the San Diego region.
"Connie Matsui, interim president and CEO of The San Diego Foundation, said: "This partnership builds on the success of our Opening the Outdoors program and will help strengthen the regional network of nonprofit, philanthropic and academic and government partners that are working together to connect, protect and increase access to green space throughout San Diego County."
Lise Aangeenbrug, Outdoor Foundation executive director, said the decline of outdoor activity in the U.S. is a problem and "the days when children were outside playing more than they were inside have passed — this has to change for the health of our children, families and communities."
Outdoor Foundation's sponsors are The VF Foundation, REI, Patagonia, Thule and Wolverine World Wide Inc.