Program Helps Guide Youth To STEM Education
Sunday, May 5, 2019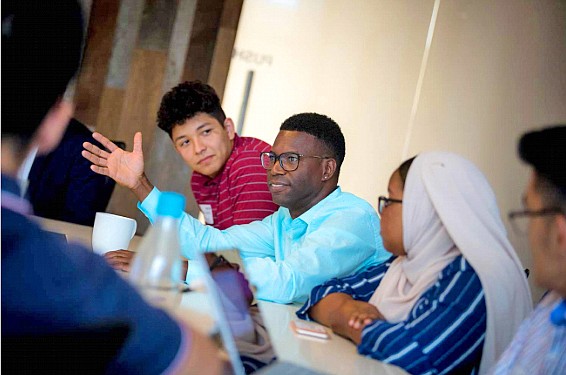 UC San Diego announced a new partnership funded by $6.9 million in grants from the Chan Zuckerberg Initiative, or CZI, to UC San Diego and its collaborators. The initiative, PATHways to STEM (PATHS) through Enhanced Access and Mentorship program, was launched by biological sciences professor Gentry Patrick and Interim Program Director Leigh Eck. The program is designed to empower students from under-resourced communities and backgrounds to thrive in STEM at UC San Diego. UC San Diego freshman Ronald Moreno, who grew up homeless along with his little brother, is now pursuing a neurobiology major in the PATHways to STEM (PATHS) through enhanced access and mentorship program. Before moving into UC San Diego's family housing, Moreno lived in City Heights, one of the most ethnically diverse communities in the country. His surroundings were mixed with gang violence, drug trafficking and other struggles.
"I can't imagine going to college without this (PATHS) scholarship, especially on the financial side of it," said Moreno. "For the first time, my brother and I have a place we call home — our first bedrooms, bathrooms and kitchens."
The PATHS program will be scaled to model the nation's most successful program for helping underrepresented students succeed in STEM fields.
UC San Diego Chancellor Pradeep Khosla, said: "This new collaboration will enhance our PATHS STEM scholarship program launched in 2017 by professor Gentry Patrick, which created a new model of success for our students who come from underserved communities.