Making It Special is Key Ingredient for Doughnut Shops
Sunday, May 5, 2019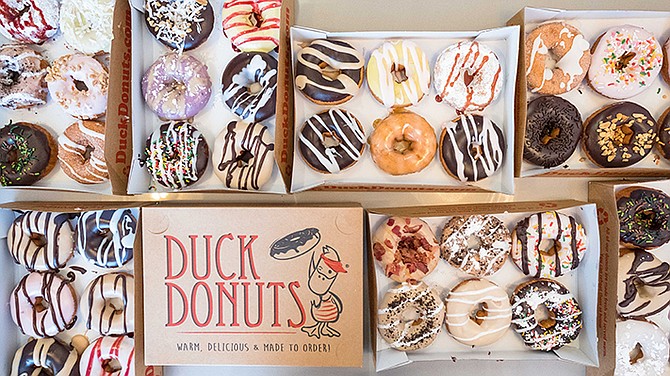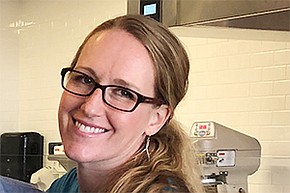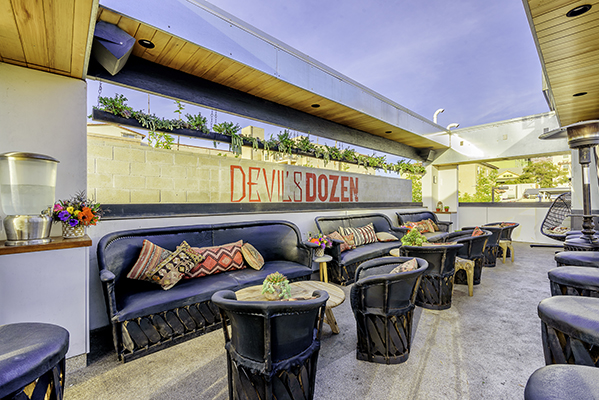 As San Diego continues to establish itself as a culinary destination and with the continual growth of the made-to-order trend, the cookie-cutter version of the donut shop is slowly becoming a thing of the past. Instead, more specialty doughnut shops are popping up around town and offering a more customized approach, including build-your-own options and new flavors like tres leches and Nutella hazelnut that can be topped to customer specification.
Laura Manley Aughinbaugh, owner of Duck Donuts in Encinitas, said the new, quasi-experiential version of the donut shop is becoming more popular in Southern California as a result of the ongoing create-your-own trend, which allows patrons to personalize their food and beverage purchases to their liking.
"The whole 'made-to-order' option is what's created the boom in San Diego," said Aughinbaugh, who opened her location last October and has served 23,000 guests since. She adds that specializing a treat like a doughnut is even more enticing to consumers in the county because it has been such a staple of the local culture.
"Doughnuts are a timeless treat — it is like having a little piece of your childhood all over again," she said. "I was honestly surprised that something like this didn't already exist in San Diego. I think this is a great accent to our culinary culture."
Although Aughinbaugh couldn't share revenue figures for her 6-month-old shop, she did say what has lines outside the door of her store is that, unlike the mom-and-pop donut shops that San Diegans have grown up on, Duck Donuts fries each of its signature vanilla cake donuts to order and coats, tops and drizzles to specifications. This can include a layer of cinnamon or powdered sugar or peanut butter or maple icing, toppings like chopped bacon, shredded coconut or Oreos, and a marshmallow or salted caramel drizzle, to list a few of the options. As a result, the location has 20 people on staff because it takes more manpower than the typical doughnut shop, she said.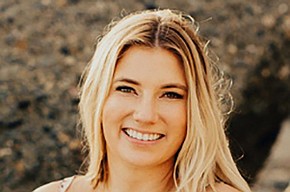 Kristine Duehren, managing partner at SDCM Restaurant Group, which owns Devil's Dozen Donut Shop in Little Italy, said more and more donut shops, including SDCM's, are running like high-end restaurants in terms of their practices and delivery.
"I think doughnuts have always been a part of popular culture in America and there are quite a few chef-driven doughnut shops in major cities," she said, adding it makes sense that as San Diego becomes more and more of a foodie town, "these types of shops and trends follow."
Prev Next