Conflict Resolution Center Raises Record $1 Million
Sunday, May 5, 2019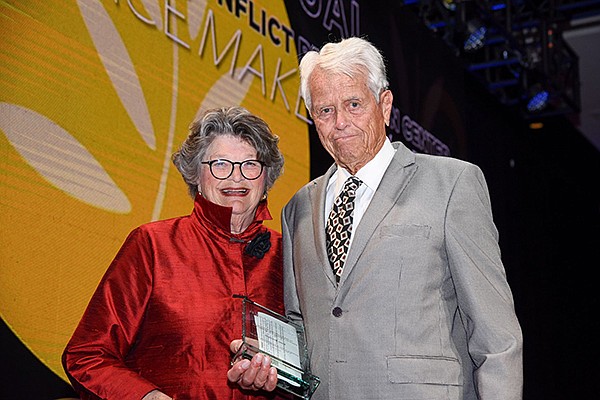 The National Conflict Resolution Center recently raised more than $1 million at its 31st Annual Peacemaker Awards Dinner at the Hilton San Diego Bayfront. The amount is the largest total raised at an individual fundraising event in the organization's 36-year history and an increase of more than 62 percent from the 2018 event.
Event proceeds support NCRC's programming to empower the community to communicate across disputes with civility and inclusivity. One such program is the Avoiding the Pipeline to Prison initiative, a partnership with regional law enforcement and education leaders that uses restorative justice practices to keep at-risk youth in school and out of detention facilities.
Steven Dinkin, president, NCRC, said: "Funds raised at our annual Peacemaker event will help NCRC address some of society's most pressing issues such as the mass incarceration of our young adults, free speech on college campuses and pervasive harassment in our workplaces."
Former regional head of Cox Communications Inc. and community leader Bill Geppert was emcee to nearly 800 attendees. Event honorees included: National Peacemaker Honoree: Father Gregory Boyle; Philanthropy In Peacemaking Honoree: Malin Burnham; Community Heroes Honorees: Deputy Public Defender Steve Binder Homelessness; Imam Taha Hassane Civility in Politics; Bishop Cornelius Bowser, Gun Violence; and Kim Sontag-Mulder, Gender Equity.
Send Kudos/Giving items to sglidden@sdbj.com.