SD 500: Regina Bernal
Thursday, May 2, 2019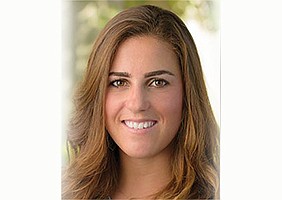 Regina Bernal
Entrepreneurship Manager, University Of San Diego
SDBJ 500 recap: Regina Bernal has been Entrepreneurship Manager for the University of San Diego School of Business since 2016. She spearheads major entrepreneurship initiatives, including its V2 Pitch Competition, Legacy Entrepreneurship Conference and coaching and mentoring program for student entrepreneurs. She is involved with a number of civic and nonprofit groups, including Red Global MX, Connect All and the Sophia organization's Lunch with Leaders program. She is a yoga enthusiast and three years ago became certified as a yoga instructor.
ALMA MATER
University of San Diego
MILESTONE
In 2018 she became the first person in her family to graduate with a master's degree; hers is in leadership studies from the University of San Diego.