SD 500: Mark McMillin
Thursday, May 2, 2019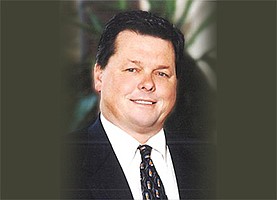 Mark McMillin
President and CEO, The Corky McMillin Cos.
SDBJ 500 recap: Mark McMillin and his brother Scott continue to operate the Corky McMillin Cos., founded by their late father, who was one of the region's most prolific developers. Since 1960, the company has built 16 mixed-use communities, close to 30,000 residences and 2,000 military residences on seven bases. Liberty Station, the firm's 361-acre re-use project at the former Naval Training Center San Diego in Point Loma, has won international accolades. The company operates in the California regional markets of San Diego, Lake Elsinore, Imperial Valley, Bakersfield, Fresno, Hanford, and Visalia, as well as San Antonio, Texas, and Branson, Missouri.
ALMA MATER
San Diego State University
SPEED RACER
He is a five-time winner of the Baja 1000 off-road race.