STARTUPS: MUTUAL GOALS, GREATER UNDERSTANDING OF WORK STYLES ARE PLUSES
Roles Must Be Defined in Family-Owned Startups
Thursday, May 2, 2019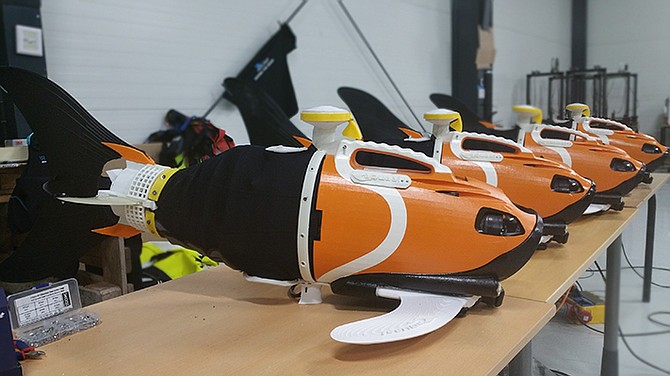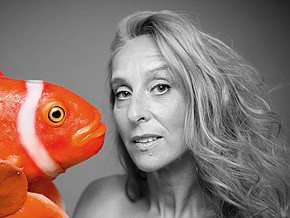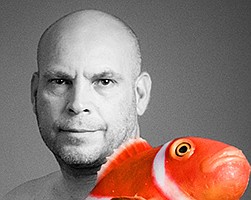 Aquaai CEO Liane Thompson and her family spent two months on a tiny island in the Arctic Circle last summer, running 3-D printers, coding and putting together robotic fish. The San Diego startup had just landed its first big client, a Norwegian Salmon producer called Kvaroy; the finned robots would help monitor water conditions and fish behavior for Kvaroy's farms.
Thompson and her husband, Simeon Pieterkosky, co-founded the company in 2014. Since then, the company has grown from a daughter's idea into a full-fledged production, with eight team members and some big backers, including Backstage Capital and Boost VC.  
"It's tough. We didn't have the MIT name or the history of living in Silicon Valley. It was very hard initially to get going," Thompson said. "We've had growing pains… but it's been a wonderful experience."
Starting a company together can be like a marriage. You have to learn to be flexible, talk finances, and it is hoped, plan a future together. And for many entrepreneurs, their co-founders are, quite literally, family.
Similar Challenges
Scott Oross, a partner with Paul Hastings LLP, said family-owned startups face the same challenges as other founders. They have to decide who will own the business, what percentage equity stake they will hold, and what responsibilities each person will take with the company.
"There can be an inclination to say, when you have a family business, who owns it is not as important," he said. "You want to make sure there's a clear understanding and agreement from day one on who owns the business and how it is owned."
Founders also have to have the difficult conversation about how those shares will vest, and what an exit might look like. The option for one partner to ride off into the sunset diminishes when you live under the same roof.
In the early stages of funding a startup, keeping the business in the family can help drum up extra support. Later on, as startups approach VCs, Oross said investors might ask an extra question or two about how decisions are made and responsibilities are shared.
But going into business with family can bring a lot of benefits. You're likely to know or trust your partner more than a friend with common interests. And, when conflicts do come up, you know how to resolve them quickly.
"Having tight bonds is a good thing when you enter business relationships," Oross said. "Being able to see eye-to-eye and share the ways you approach a problem, to the extent those are heightened in a family business, that can be a fantastic thing."
Prev Next