STARTUPS: MUTUAL GOALS, GREATER UNDERSTANDING OF WORK STYLES ARE PLUSES
Roles Must Be Defined in Family-Owned Startups
Thursday, May 2, 2019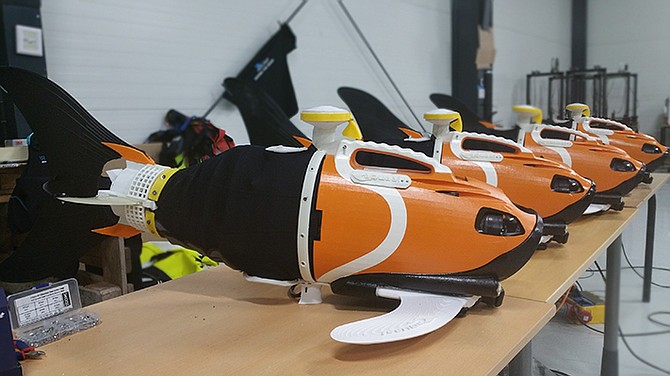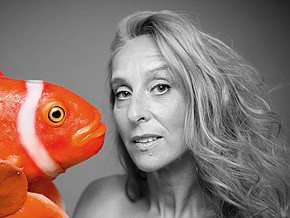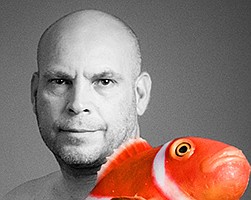 Aquaai CEO Liane Thompson and her family spent two months on a tiny island in the Arctic Circle last summer, running 3-D printers, coding and putting together robotic fish. The San Diego startup had just landed its first big client, a Norwegian Salmon producer called Kvaroy; the finned robots would help monitor water conditions and fish behavior for Kvaroy's farms.
Thompson and her husband, Simeon Pieterkosky, co-founded the company in 2014. Since then, the company has grown from a daughter's idea into a full-fledged production, with eight team members and some big backers, including Backstage Capital and Boost VC.  
"It's tough. We didn't have the MIT name or the history of living in Silicon Valley. It was very hard initially to get going," Thompson said. "We've had growing pains… but it's been a wonderful experience."
Starting a company together can be like a marriage. You have to learn to be flexible, talk finances, and it is hoped, plan a future together. And for many entrepreneurs, their co-founders are, quite literally, family.
Similar Challenges
Scott Oross, a partner with Paul Hastings LLP, said family-owned startups face the same challenges as other founders. They have to decide who will own the business, what percentage equity stake they will hold, and what responsibilities each person will take with the company.
"There can be an inclination to say, when you have a family business, who owns it is not as important," he said. "You want to make sure there's a clear understanding and agreement from day one on who owns the business and how it is owned."
Founders also have to have the difficult conversation about how those shares will vest, and what an exit might look like. The option for one partner to ride off into the sunset diminishes when you live under the same roof.
In the early stages of funding a startup, keeping the business in the family can help drum up extra support. Later on, as startups approach VCs, Oross said investors might ask an extra question or two about how decisions are made and responsibilities are shared.
But going into business with family can bring a lot of benefits. You're likely to know or trust your partner more than a friend with common interests. And, when conflicts do come up, you know how to resolve them quickly.
"Having tight bonds is a good thing when you enter business relationships," Oross said. "Being able to see eye-to-eye and share the ways you approach a problem, to the extent those are heightened in a family business, that can be a fantastic thing."
The Meeting
Thompson first met Pieterkosky while she was in Israel, where she had served as a foreign correspondent for The New York Times, and later launched her own media startup. Pieterkosky's background was in robotics; he had built special effects robots and animatronics.
After learning about the ocean in school one day, Pieterkosky's 8-year-old daughter, Emily, asked him to make a robot that would save the seas. Little did they know that a promise to create one would become the foundation for their current company.
"That's where it all came about," Thompson said. "I came into the picture when I was working on a story, and he was developing the proof of concept."
Years later, the couple moved back to the United States. Thompson had achieved her childhood dream of reporting overseas and was looking for her next challenge. Why not keep working on the robot fish?
"I love working with my partner, especially when you're creating something together," Thompson said. "We have such differences in terms of our approach, what our specialties are, that together we're an amazing team. We in many ways complement each other."
Divide and Conquer
Pieterkosky had done some initial market research. Most of the existing systems were very expensive, and complicated to repair. So, Aquaai's "fish" were designed to propel themselves through the water with as few parts as possible, making them cheaper to manufacture and maintain. Thompson, for her part, had experience managing budgets and a large staff while she was an executive producer at the Times. She also had past experience from her first startup.
"A lot of the skills that I acquired at The New York Times were also very transferrable to our business," she said. "Negotiating, it's something I'm very comfortable with."
That summer in the Arctic in 2018, Thompson said the whole family showed up. They had several 3-D printers running; Thompson's older daughter helped out with the business and her son was in the lab coding. And, best of all, Emily got to see her fish "swim" at the farm.
"That was the moment that it all made sense," Thompson said. "People ask, 'how do you have a startup and raise kids?' You can't separate it. That's the point. It's their journey too. Maybe they're not here building code or doing financials, but they live it with you and breathe it with you on the good days and the bad."
Getting in the Race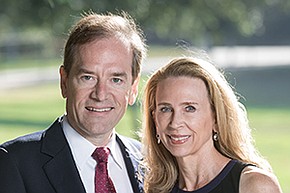 For Mike and Lee Ann Allman, the CEO and chief operating officer of Solana Beach-based polling software company Voterfied, knowing how to best communicate with each other has been key to starting their new business.
"We've been together for a long time. It cements a partnership pretty solidly," Lee Ann Allman said. "Startups are stressful. I think we're pretty aware of that. We're really aware of reading each other's emotional states. I can tell if Mike is tired, or getting irritated and can turn a conversation a different way."
The company started in 2018, after building the software for former Sempra executive Mike Allman's Congressional campaign, which let registered voters in a candidate's district share their opinions on various issues. For example, voters could share whether they'd prefer to see electric scooters allowed on streets, banned, or if helmets should be required. The idea is for candidates and elected officials to use this information to inform their campaigns and votes.
Though Allman didn't advance beyond the primary, he spun up the software into a business with two co-founders. Shortly after, Lee Ann Allman joined as COO.
They evaluated if there was a need for this type of software, if they could get good staff, and if it could be financed until it has revenue. When the answers to those questions were positive, they decided to move forward with the company.
"You're not afraid to make a decision and go with it," Mike Allman said. " If you learn something and it's not working, then you talk about it and try something else."
Those work conversations sometimes spill over to the dinner table. But that's OK, the couple said.
"We always did talk about business," Lee Ann Allman said. "That part of our life was the easiest transition to make."
Voterfied currently has eight employees in San Diego. It gained its first customer when Carlsbad Mayor Matt Hall used it in his reelection campaign last fall.
At the end of the day, relationships matter for a company to succeed, no matter how its founders know each other.
"The irony is that a family-owned startup is no different than any startup. It just is different in relationships involved," Paul Hastings' Oross said. "All of the perils of startups, obstacles startups have to overcome, are the same in family owned ones."