Alliant Acquires North County Insurance
Thursday, May 2, 2019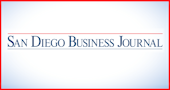 Escondido-based North County Insurance has come under the umbrella of Alliant Insurance Services Inc. Terms of the deal were not disclosed.
Newport Beach-based Alliant, which announced the transaction May 2, said the move will strengthen its foothold in San Diego County and Southern California.
North County Insurance's business lines include auto, renters, business, homeowners and life insurance. The company represents 15 insurers including Travelers, AIG, MetLife Auto & Home, and Liberty Mutual, to name a few.
According to a prepared statement from Alliant, North County Insurance and its team will continue to operate out of their offices in Escondido.