Mitek Reports Record Revenue Growth
Wednesday, May 1, 2019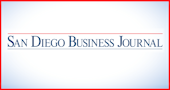 Digital security services firm Mitek Systems, Inc. reported a 40 percent increase in year-over-year revenues for its second fiscal quarter ending March 31. The company announced its quarterly results May 1 and said it is updating its revenue guidance figures for the fiscal year from $84 million to $86 million.
Mitek's revenue for Q2 2018 was 14.3 million according to an securities filing from the firm. GAAP net loss for the quarter reached $0.02 per share.
Mitek CEO Max Carnecchia said the company's board of directors has mulled prospects of strategic partnerships to drive revenues in the last few months.
"Following a thorough review of the results, the Board of Directors determined that there were no offers that it deemed in the best interest of Mitek shareholders, and today, we are announcing that we have concluded this process," Carnecchia said in a prepared statement, "We continue to focus on maximizing the significant opportunities we see for Mitek in the marketplace and remain thoroughly committed to delivering shareholder value through operating and growing the business."
Carnecchia was appointed CEO of Mitek in November. The executive joined the digital securities services firm from Illuminate Education, where her served as CEO.
Mitek said non-GAAP net income increased 28 percent year-over-year to $0.07 per share.