Wireless Specialist Inseego Improves On Its Net Loss
Sunday, March 31, 2019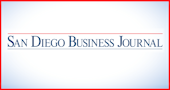 Inseego Corp., the electronics specialist formerly known as Novatel Wireless, reported a GAAP net loss of $8.1 million, or 12 cents per diluted share, on revenue of $202.5 million during 2018.
In 2017, the public company recorded a net loss of $45.7 million, or 78 cents per share, on revenue of $219.3 million.
The business released its earnings March 7. GAAP is an abbreviation for generally accepted accounting principles.
In the fourth quarter, Inseego (Nasdaq: INSG) recorded a GAAP net loss of $4.2 million, or 6 cents per share, on revenue of $56 million. The fourth quarter of 2017 saw Inseego swing to a net loss of $3.8 million, or 6 cents per share, on revenue of $46.5 million. (The most recent fourth quarter net loss per share was computed using 73.5 million shares, while the fourth quarter 2017 numbers were computed using 60.4 million shares.)
Inseego gets the majority of its revenue through Internet of Things (IoT) and mobile services. The corporation offers vehicle tracking, telematics and related services with a line of products called Ctrack. One of the company's claims to fame is that it introduced the MiFi-brand wireless hotspot. It is now moving into fifth-generation, or 5G, wireless communications.
A smaller amount of revenue comes from enterprise software-as-a-service (SaaS) solutions.
Looking ahead, Inseego said it expects revenue in the range of $45 million to $50 million during the first quarter, split roughly 2-to-1 between IoT and mobile solutions on one hand, and enterprise SaaS on the other.
Inseego's corporate offices are in its longtime home of San Diego, though a recent securities filing says the company's principal executive offices are in Alpharetta, Georgia.