SD 500: Zeynep Ilgaz
Sunday, March 31, 2019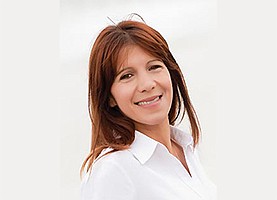 Zeynep Ilgaz
Co-Founder And CEO, Confirm Biosciences
SD 500 recap: Born in Turkey, Zeynep Ilgaz and her husband came to San Diego in 1998 to earn their master's degrees, and they founded Confirm BioSciences in 2008. The company supplies immune-diagnostic testing products for clinical, consumer and workplace drug screening. The company has sold millions of drug tests and screening services to companies around the world, with its major focus on North America, Europe and Australia. She is active in the San Diego Regional Chamber of Commerce and Biocom. She has written articles on work-life balance and other topics for Entrepreneur, Forbes, and HuffPost. EY named Zeynep Ilgaz its local entrepreneur of the year in 2016.
ALMA MATER
San Diego State University
ON THE SIDE
She lectures on international entrepreneurship at SDSU.