NBC 7 and Telemundo 20 Appoint New President
Sunday, March 31, 2019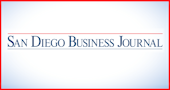 Todd Mokhtari, formerly vice president of KNBC in Los Angeles, has been named president and general manager of NBC 7 and Telemundo 20 in San Diego. Mokhtari will replace Dick Kelley, who is retiring, and his first day on the job will be April 1, according to a press release.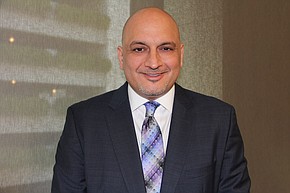 In his role, Mokhtari will oversee all operations of both stations including news, digital, sales, marketing/promotions, community affairs and operations/technology, the release said.
Prior to KNBC, Mohktari worked at KIRO-TV as news director from 2002 to 2017, and before that, he was managing editor for KNBC and assistant news director for NBC Bay Area. He also had a stint as news director at KCPQ-TV in Seattle.
Mokhtari earned his bachelor's degree in political science and rhetoric communications from the University of California, Davis.
Travel & hospitality reporter Mariel Concepcion can be reached at mconcepcion@sdbj.com or 858-634-4625.