Leichtag Adds Two New Board Members to Foundation
Sunday, March 31, 2019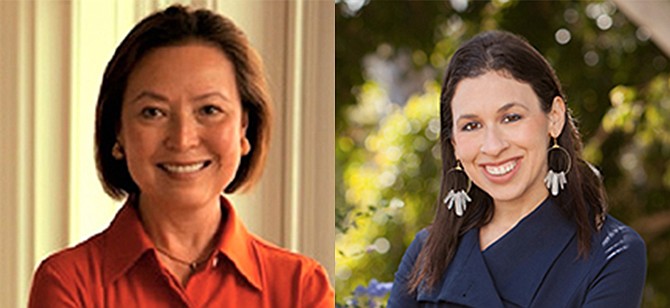 The Leichtag Foundation welcomed two new board members, Angelica Berrie and Charlene Seidle, to its board of directors. Berrie is president of The Russell Berrie Foundation, a former co-chair of the Jewish Funders Network and one of North America's most prominent Jewish philanthropists.
Seidle currently serves as executive VP of the Leichtag Foundation and has been involved with the foundation since its independence at the end of 2007.
Berrie and Seidle join existing foundation board members Bernard A. Reiter, Esq., chair, Emily Einhorn, vice chair, Jeffrey R. Solomon, vice chair, Robert Brunst, CFO/treasurer and Jim Farley, Esq., president/ and CEO. The Leichtag Foundation honors the legacy of Lee and Toni Leichtag through igniting and inspiring vibrant Jewish life, advancing self-sufficiency and stimulating social entrepreneurship in coastal North County and Jerusalem.