Coronado Takes the Crown for February Rents
Sunday, March 31, 2019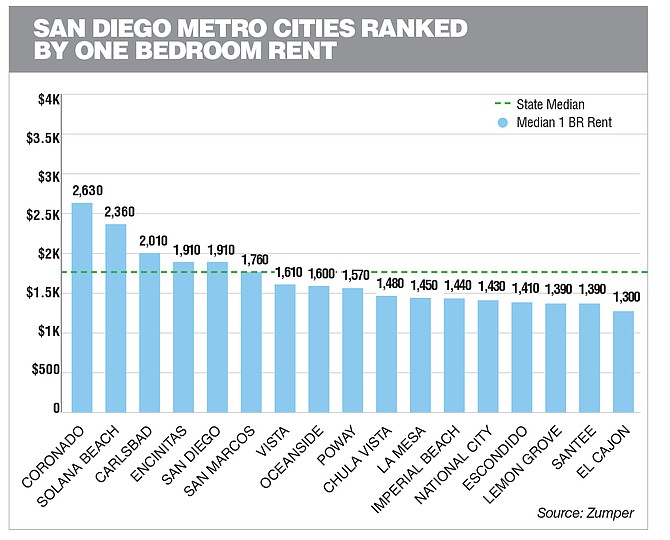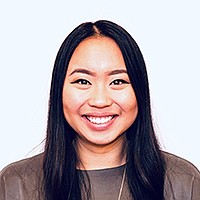 Apartment owners in Coronado raked in more monthly rent per apartment than anywhere else in San Diego County in February, according to a report from an apartment listing company.
A one-bedroom apartment in Coronado went for an average of $2,630, which is actually a sliver lower — 1.5 percent — than in February 2018, Zumper reported.
A two-bedroom apartment in Coronado rented for an average of $3,500, down by a little less than 1 percent from a year ago.
"The San Diego metro (area) experienced a mixed bag of year over year rent growth in our March report. In general, there seems to be a cyclical effect when it comes to growing/decreasing rents in different cities," said Crystal Chen, Zumper marketing manager.
"Where there's availability, people will go to and after a certain price ceiling is hit, people will look elsewhere for more affordability, which drives up prices in neighboring cities," Chen said. "Especially since it is slow moving season right now, prices tend to dip since there's less competition and many landlords even lower prices to fill up unoccupied rentals."
Chen said prices tend to rise in spring through summer, "so we'll see if this downward trend continues."
The highest rise in monthly rents — $110 — was in Solana Beach, putting the average one-bedroom apartment at $2,360 and the average two-bedroom apartment at $3,530. Solana Beach had the second highest rents in the county in February.
El Cajon had the least expensive apartments in February - $1,300 on average for a one-bedroom apartment and $1,570 for a two-bedroom unit.
Santee, Lemon Grove and Escondido were the other comparatively low-priced cities, according to Zumper.