Bank and Its Employees Back Community With $4M in Grants
Sunday, March 31, 2019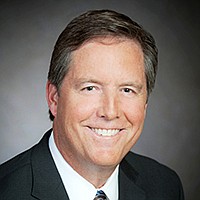 Wells Fargo announced that the company donated nearly $3.8 million through 292 grants to local nonprofits, schools and community organizations in 2018 to help the communities and people of San Diego and Imperial counties.
When combined with the more than $462,000 donated by the company's team members in San Diego and Imperial counties, nonprofits in the region received more than $4.2 million from Wells Fargo and its team members in 2018. That amounts to an average daily donation of $11,574.
Brian Lee, San Diego region bank president at Wells Fargo said: "Here in San Diego and Imperial, we want to help people find a stable place to live, help small business owners expand, and help young people gain a quality education that prepares them for the workforce. We are determined to help people and communities, especially in underserved areas, succeed financially."
Beyond philanthropy, Wells Fargo team members in San Diego and Imperial counties volunteered more than 17,400 hours in 2018 to support nonprofits and causes important to them. These volunteer hours are the equivalent of more than $430,000, according to the Independent Sector.