Northrop Grumman Gets $245M Order for Roadside Bomb Jammers
Wednesday, March 27, 2019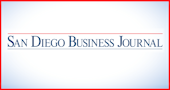 The U.S. Navy said March 22 that it exercised an option worth $245 million to buy more signal jammers known as JCREW.
Northrop Grumman Corp. builds the electronics, which U.S. troops use to foil roadside bombs. Work will be done in San Diego and will run through January 2021.
The deal includes $2.2 million worth of foreign military sales to the government of Australia, the Navy announcement said.
JCREW is short for Joint Counter-Radio-Controlled Improvised Explosive Device Electronic Warfare Increment 1 Block 1. The jammers are also used to disable small quadcopters rigged as flying bombs.
The Naval Sea Systems Command (NAVSEA) of Washington, D.C. awarded the contract.