SD 500: Cindy Gompper-Graves
Tuesday, March 26, 2019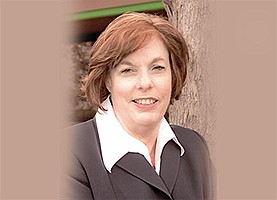 Cindy Gompper-Graves
President And CEO, South County Economic Development Council
SD 500 recap:Cindy Gompper-Graves has been president and CEO of the South County Economic Development Council since 2003, after leading economic development efforts for San Diego County as the manager of its Trade and Business Development Office. In 2018, Gompper-Graves witnessed the opening of the new pedestrian crossing at the San Ysidro Port of Entry, which her organization and many others helped bring about. Prior to joining the public sector, Gompper-Graves spent nine years with San Diego radio stations where she worked in both marketing and as an on-air DJ. She serves on the Airport Advisory Group, CalTrans' Citizen Advisory group and the San Diego Regional EDC board.
ALMA MATER
Went to a broadcasting school.
LISTEN UP
She collects old radios.