SD 500: Perry Dealy
Monday, March 25, 2019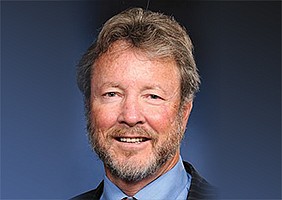 Perry Dealy
President And CEO, Dealy Development Inc.
SD 500 recap: Perry Dealy's company has led major local developments, and he also served as the top supervisor on projects by Douglas Manchester including the Manchester Grand Hyatt San Diego and Grand Del Mar Resort. Dealy now plays a similar role in developer Manchester's $1.5 billion mixed-use Pacific Gateway. His firm has also worked on expansions of San Diego Convention Center and San Diego International Airport. He remains active in the San Diego River Park Foundation, the San Diego Bowl Game Association, the San Diego Port Tenants Association, the Lincoln Club and the Downtown San Diego Partnership.
ALMA MATER
North Carolina State University
FUN FACT
In 2018 he was on an extreme adventure vacation in Maui.