Axos, MWABank Transaction Receives Federal Approval
Monday, March 25, 2019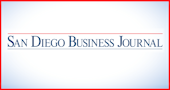 San Diego-based Axos Bank said earlier this month that it received federal regulatory approval to take on the deposits of MWABank, which amount to $173 million. Axos Financial Inc. (NYSE: AX) originally announced its plan to take on MWABank in December.
"We are extremely pleased to receive regulatory approval for our third transaction in 2019," said Greg Garrabrants, Axos Bank's CEO, in a statement issued by Axos. "Once we complete a seamless conversion, we look forward to providing comprehensive banking services through our digital banking platform to MWABank's retail and business customers. This transaction further diversifies our funding and adds more than 21,000 new accounts to Axos Bank."
MWABank is also known as Modern Woodmen Bank. Modern Woodmen of America is a fraternal financial services organization offering insurance products to its 750,000 members. Its banking arm had one branch and did most business using the internet, mail and telephone.
The Office of the Comptroller of the Currency gave the go-ahead for Axos to close its deposit assumption agreement on March 15.
Axos said it will receive cash equal to the book value of the deposit liabilities as well as reimbursement of Axos Bank conversion costs. The lower-cost deposits will fund organic loan growth, Axos Bank said in a statement.