OUTSIDE INVESTORS ARE DISCOVERING THE EARLY-STAGE OPPORTUNITIES IN LOCAL STARTUPS
Special Report: Profitable Ventures
Sunday, March 24, 2019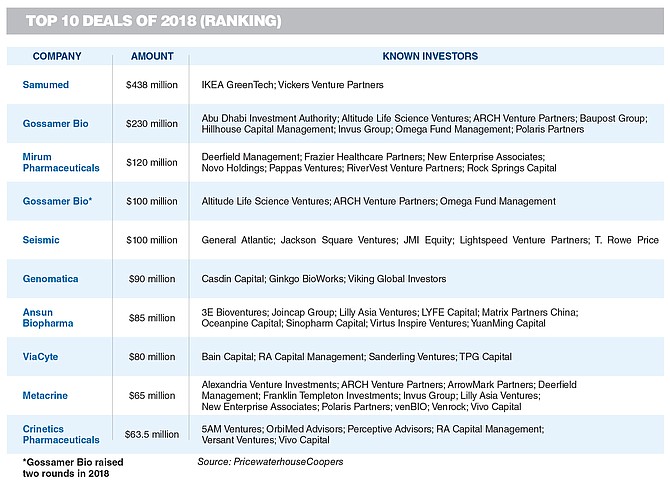 After several back-and-forth flights to San Francisco, Seismic CEO Doug Winter finally landed his company's first investment. The San Diego software startup raised $4.5 million from early-stage venture capital firm Jackson Square Ventures.
Since then, things have changed. Seismic's valuation has ballooned past $1 billion, and the company has raised more than $160 million in funding to date. If Seismic's future looks bright, expect an even sunnier outlook for San Diego, as more investors turn their eyes — and dollars — down the coast.
Peter Arrowsmith, a general partner with JMI Equity and a board member of Seismic, said he was bullish on San Diego. Though his firm primarily makes growth-stage investments in business-focused software companies, it has also made 10 investments in its backyard, including Classy and Seismic.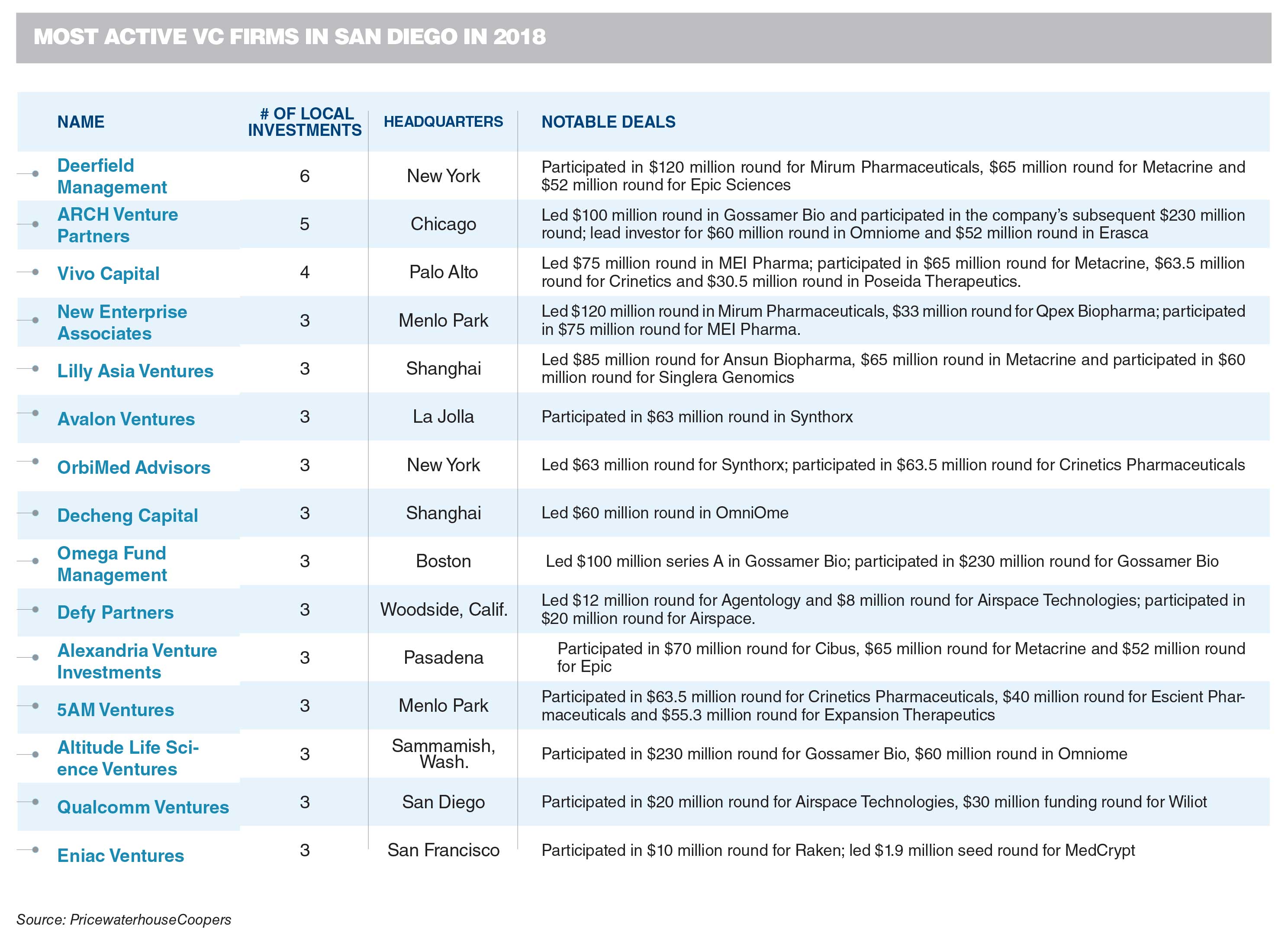 "In the 20 years that I've been here doing this, the number of good ideas and fundable companies continues to increase in the (San Diego) software market," Arrowsmith said. "Early-stage investors outside of San Diego are active here, looking. They view San Diego as a fertile ground to make investments."
Last year, Seismic raised its largest-ever round, $100 million from Lightspeed Venture Partners. And that wasn't even San Diego's largest investment of 2018. That title went to Samumed, which raised $438 million from Singapore-based Vickers Venture Partners and private investors, followed by Gossamer Bio, which raised $230 million from Beijing-based Hillhouse Capital Group, Chicago-based Arch Venture Partners, and several other life sciences firms.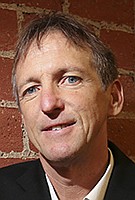 Outside Investors
While local VCs still play an important role in growing and nurturing San Diego startups, growing interest from outside investors has led to more eye-popping numbers.
In 2018, the total amount of venture capital investment increased to $2.51 billion — nearly double the previous year's investment, and the highest it had been since the dot-com bubble in 2000. Favorable investing conditions coupled with a bumper crop of maturing startups are bringing money to San Diego.
Mike Krenn, president of the San Diego Venture Group, said companies here are attracting suitors of all sizes. Early-stage funds in Los Angeles have taken to looking in the San Diego area, such as Crosscut Ventures and Rincon Venture Partners, which invested $3 million in enterprise messaging company Zingle before it raised, $11 million round in January.
Larger firms, that won't invest less than $50 million, have been snooping around, too.  
"There's been so much interest in San Diego that I think funds that don't have an investment here are looking aggressively," Krenn said.
Prev Next