San Diego Co. Sees Increasing Demand for CBD Products
Sunday, March 24, 2019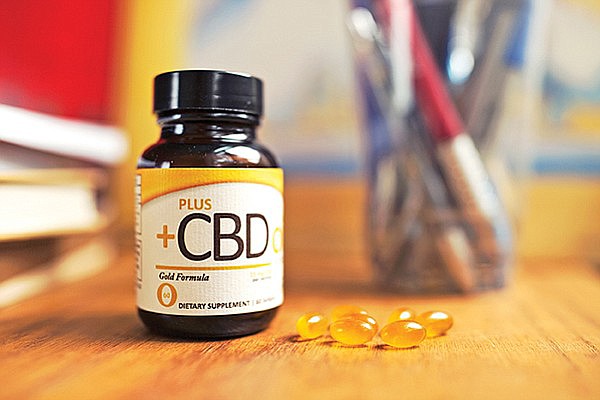 CV Sciences is cashing in on rising demand for cannabidiol, or CBD.
Its hemp-derived CBD capsules and sprays brought in record company revenue of $48.2 million in 2018, a 133 percent year-over-year increase. Strong sales swung the company from an operating loss to profit, recent financials show.

The San Diego company posted $10.24 million in operating income, versus a $4.86 million loss in 2017. Net income was $10 million last year, according to its balance sheet.
"We finished 2018 with strong sales momentum and enter 2019 well positioned to capitalize on the rapidly growing consumer awareness and broad-based demand for hemp CBD products," said in a news release CEO Joseph Dowling, adding the company expanded and is in 2,200 stores nationwide.

CBD, which doesn't get people stoned, is one of the many compounds found in the cannabis plant. While some CBD advocates tout health benefits, there has been little in the way of rigorous testing.
But research should be easier, following the 2018 Farm Bill removing hemp-derived CBD from the list of Schedule 1 controlled substances. In addition, the bill paved the way for U.S. Food and Drug Administration regulations for hemp and CBD, welcomed by an industry that's been operating in a legally gray area.
This process, however, could be delayed with the impending departure of FDA Commissioner Scott Gottlieb, a proponent of CBD regulation.
Even so, Dowling pointed to the Farm Bill as a source of momentum.
"The December passage of the 2018 Farm Bill has further broadened consumer and retailer interest in the hemp CBD product category and we are seeing significant new interest from nearly all channels of distribution," he said.
Besides consumer products, CV Sciences developed a synthetic-based CBD drug candidate designed to fight addiction to chewing tobacco and other smokeless products. This year the company plans to file an application requesting the FDA's OK to begin clinical trials.