PHARMA: DRUG USED TO REVERSE ANTIPLATELET ACTIVITY
PhaseBio Stock Jumps Following Good Results in Early-Stage Clinical Trials
Sunday, March 24, 2019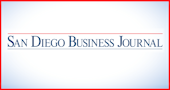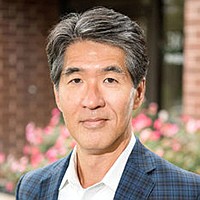 PhaseBio's stock jumped March 18 after the company's lead drug candidate showed promise in an early-stage clinical study.
Its experimental drug, PB2452, reversed antiplatelet activity — which raises the risk of spontaneous major bleeding — associated with ticagrelor, an AstraZeneca drug. Ticagrelor is taken to prevent heart attack and stroke.
The data were from Phase 1 clinical trials.
PhaseBio said it's alone in developing such a reversal drug, aimed at major bleeding and urgent surgery events.
So, if approved, it appears PB2452 wouldn't always accompany ticagrelor, a drug that posted $1.3 billion in sales globally in 2018.
"We are encouraged by the clinically meaningful results from the Phase 1 trial, which demonstrate the potential of PB2452 to provide immediate and sustained reversal of ticagrelor antiplatelet activity," said Chief Medical Officer John Lee.
The company, which is headquartered in San Diego, does most of its research and development in Pennsylvania.
On March 18, PhaseBio's stock closed at $6.23, up 67 percent on the day. In October, the company went public with a $46 million offering.
The company's stock, which performed poorly after the IPO, got swept up in the December biotech sell-off, Stifel analyst Adam Walsh and team said in a research note. But they said the Phase 1 results — published in the prestigious New England Journal of Medicine— should "right the ship."
A month before the IPO, the company hauled in a $34 million Series D round. The investors included AstraZeneca.
The Phase 1 results were presented at the American College of Cardiology's Annual Scientific Session in New Orleans.