High-Rise Coronado Condominiums Give You a Top-Notch View
Sunday, March 24, 2019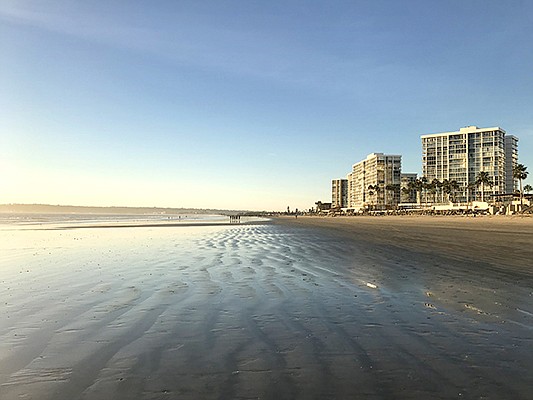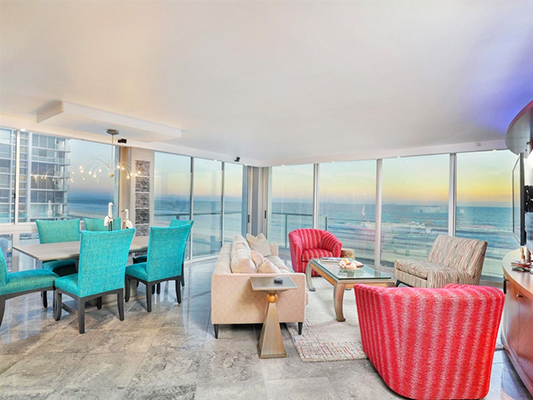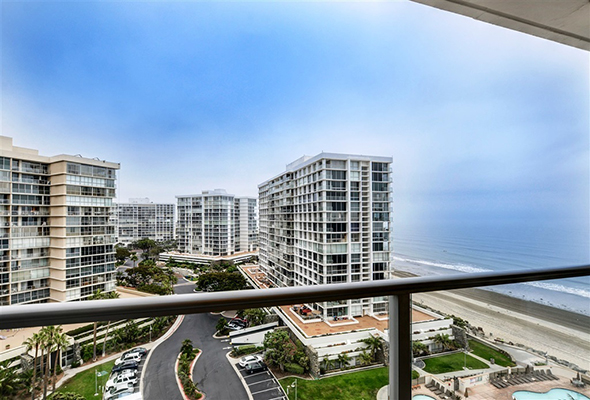 A distinctive feature of Coronado's skyline for more than 40 years, the Coronado Shores high-rise condominium towers, adjacent to the iconic Hotel del Coronado, occupy some of California's most prized beachfront settings.
Designed by famed modernist architect, William Krisel, the majestic towers were sited such that each unit would have a view of the ocean or the San Diego Bay, some with both. Krisel, best known as a prolific designer of the postwar housing boom, built pioneering mid-century modern homes. In a 2009 Palm Springs Life magazine story by Morris Newman, Krisel estimated that he had built more than 40,000 homes.
Other Krisel projects in San Diego County included more than 20 commercial properties, civic buildings, shopping centers and motels. Among his last projects in the county were the iconic Del Prado Condominiums built in 1972 across from Balboa Park and the Coronado Shores condominiums that he spent a decade (1969-1979) completing. Krisel died in 2017 in Beverly Hills at the age of 92.
There are 19 units currently for sale in the 10 towers ranging in price from $3.65 million for a 2,183-square-foot unit to $895,000 for a 1,200-square-foot unit.
The highest priced unit currently for sale is at 1780 Avenida del Mundo unit 609 and is listed by Olga Stevens, a realtor with Willis Allen Real Estate. The three bedroom and three-and-a-half bath residence is a corner oceanfront unit in the La Perla building with jaw dropping views of the San Diego-Coronado Bridge and the Pacific Ocean.
In the past 12 months, approximately 30 units have sold. At the top end a 3,250-square-foot unit sold for $5.175 million. Scott Aurich of Pacific Sotheby's International Realty was the listing agent and Linda Kofler of the Coronado Shores Co. was the buyer's agent.
When the towers were first built in the early 1970s there was much opposition to the project because of its proposed height. Concerned residents and environmentalists opposed the project and it met with fierce resistance. Built on the former "tent city" property south of the Hotel Del, where from 1900 to 1938, families would arrive from all over the country to vacation in the 100s of tents set up on 32-acres of sand right on the ocean. Many people attribute the existence of the Coastal Commission's 30-foot height limit along the oceanfront to the opposition to the towers as well as that of other projects being proposed up the coast at the time.
Prev Next