Garners Give $2M to Back Moores Cancer Center's Work
Sunday, March 24, 2019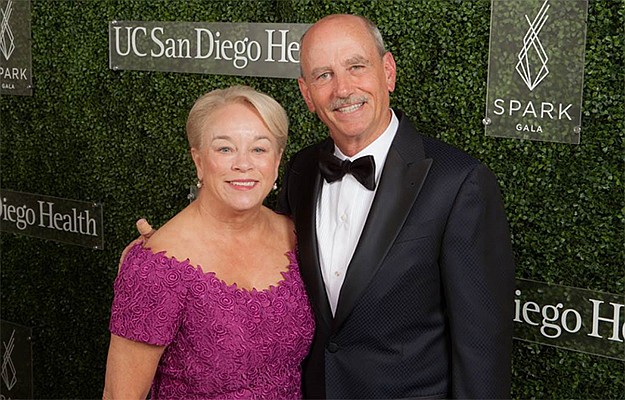 Pharmaceutical leader Cam Garner and his wife Wanda, a cancer workshop facilitator and philanthropic fundraiser, are longtime supporters of medical research and treatment efforts at Moores Cancer Center at UC San Diego Health. Recently, the couple gave $2 million to establish the Garner Family Chancellor's Endowed Chair in Blood and Marrow Transplant to support excellence in research, teaching and clinical care at UC San Diego Health in the field of blood cancers in general, and blood and marrow transplant (BMT) in particular.
Edward D. Ball, M.D., director and chief of the Blood and Marrow Transplant Program at UC San Diego Health, has been selected as the inaugural chair holder.
UC San Diego Health has the scientific and clinical expertise to treat all cancers. "We are working hard to see that no San Diegan would ever have to leave the region to receive the best cancer treatment," Wanda Garner said. "We invest our time, our talent and our financial resources in Moores Cancer Center because of its vision and dedication to that vision."
The only National Cancer Institute-Designated Comprehensive Cancer Center in the San Diego region, Moores Cancer Center includes — all under one roof on the campus of the U.C. San Diego — a diverse, dedicated cadre of clinicians and scientists focused on understanding and improving treatments of cancer.
Visit campaign.ucsd.edu.