WD-40 Names Director
Thursday, March 21, 2019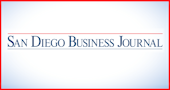 WD-40 Co. announced on March 19 that it named Anne G. Saunders to its board of directors, bringing the number of directors up to 10.
Saunders recently served as U.S. president of NakedWines.com in Napa. She previously worked for FTD Cos. Inc., Redbox Automated Retail LLC, Starbucks, Bank of America, Knowledge Universe (now KinderCare Education), eSociety and AT&T. Saunders is currently a director of Swiss Water Decaffeinated Coffee Inc. and Nautilus Inc.
"Anne's deep functional expertise spanning all channels of marketing strategy and brand management as well as her extensive public company board experience make her a valuable addition to our board," said Garry Ridge, CEO of WD-40, in a prepared statement.
WD-40 (Nasdaq: WDFC) makes the lubricant of the same name, as well as household and industrial cleaning and lubricating products.
In other news from March 19, the company declared a regular quarterly dividend of 61 cents per share, payable April 30 to stockholders of record on April 19.