SD 500: Jim Someck
Thursday, March 21, 2019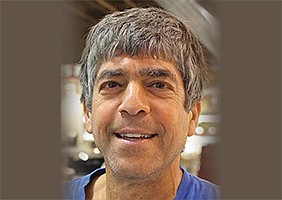 Jim Someck
Founder, Jimbo's Naturally!
SD 500 recap: Jim Someck started his natural foods grocery store in North Park in 1984, and his emphasis on locally sourced and organic produce have earned a loyal following. Jimbo's Naturally! was inspired by Someck's work with the Ocean Beach People's Organic Food Co-op in the 1970s. Jimbo's has five stores: 4S Ranch, Carmel Valley, Carlsbad, Escondido and Horton Plaza. The company sued Horton Plaza in 2018 saying the landlord failed to maintain the mall, which has been sold and will be converted into a tech center. Someck was one of the four founders of the Independent Natural Food Retailers.
ALMA MATER
Cornell University, San Diego State University
NOTEWORTHY
He once ran for more than six consecutive years without missing a day, averaging about 8 miles.