DINING: RESTAURANT GROUP SEES REVENUE OF $8M – $12M
Second Generation Keeps Eateries Current
Wednesday, March 20, 2019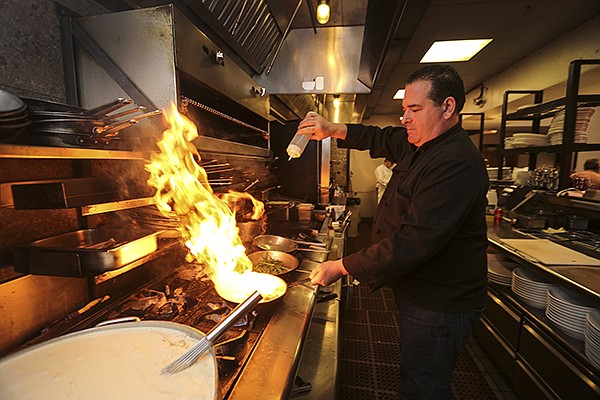 BUSALACCHI RESTAURANTS
President: Joe Busalacchi
Revenue: Between $8 million and $12 million in 2018
No. of Employees: Approximately 200
Headquarters: Mission Valley
Year Founded: 1984
Company Description: A family-owned restaurant group that currently has three restaurants in the Little Italy neighborhood.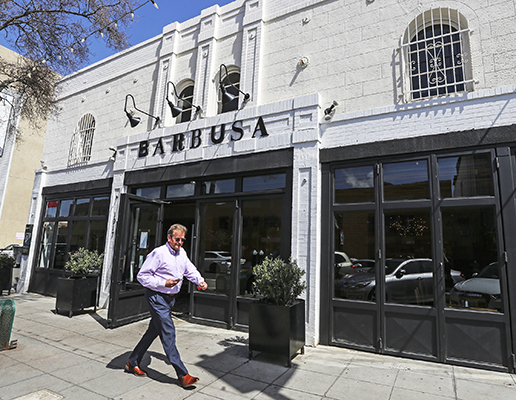 Well before San Diego's Little Italy became a hotspot in the early 2000s, Joe Busalacchi, founder and president of Busalacchi Restaurants, saw its potential.
That's why, in 1994, eight years after the Sicilian immigrant opened his first namesake restaurant in Hillcrest, Busalacchi, with the help of his brother Frank Busalacchi, opened Trattoria Fantastica.
And more openings followed. Impressed with Trattoria Fantastica, other landlords in Little Italy, which didn't have many businesses to boast at the time, began to offer the Busalacchis inexpensive rental opportunities in hopes of boosting the value of their properties with a Busalacchi restaurant. Before they knew it, between 1984 and now, the Busalacchis have opened and operated nine restaurants up and down the budding Little Italy streets.
Millennials Move In
Today, after condensing the family-run business due to rising property rental prices, the Busalacchis own three successful food places —Barbusa, Nonna and Café Zucchero— in Little Italy; according to the Little Italy Association, 2001 is considered the year the Italian enclave began to expand and develop. And, in 2014, it was named the 10th most popular neighborhood in the U.S. for millennials by Forbes Magazine.
Joe and Frank Busalacchi have taken a backseat and now Joe's sons Peter Jacob "PJ" Busalacchi and Joey Busalacchi, general managers of Barbusa, their cousin Nino Zizzo, executive chef, and Frank's son Vince Busalacchi, general manager of Nonna, oversee the operation. With headquarters in Mission Valley and about 200 employees, Busalacchi Restaurants had an annual revenue of about $8 million to $12 million in 2018. PJ Busalacchi projects the restaurant group will have a growth of about 20 percent in 2019.
Passing of the Torch
But longevity hasn't come without its share of tribulations. PJ Busalacchi said despite stepping down and enjoying the fruits of his labor these days, it has been difficult for his father to sit back and watch some of the changes that the younger Busalacchis have made to the family restaurants.
After 14 years in business, Po Pazzo Bar and Grille, the family's steakhouse, was converted into Barbusa, a modern Italian food place, in 2016. In 2017, the 3,000 square-foot Trattoria Fantastica, a traditional Italian eatery, was made over into what today is called Nonna, a rustic comfort Italian food spot.
Prev Next