SD 500: John D. Frager
Wednesday, March 20, 2019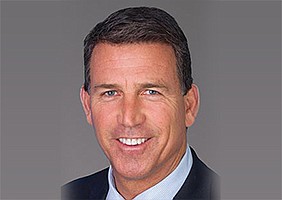 John D. Frager
Executive Managing Director, CBRE
SD 500 recap: John Frager is an executive managing director for CBRE, a global commercial real estate and investment services firm, leading the company's San Diego and Baja, Mexico business. He also leads CBRE's technology & media practice, an advisory group that focuses on the top technology markets in the Americas. He serves on boards of the San Diego Regional Chamber of Commerce, the University of San Diego, Pathfinder Partners, Padres Pedal the Cause, is a trustee for Multi-Strategy Growth & Income Fund, and is chairman of YPO.
ALMA MATER
University of Southern California
HONOR
In 2016 he was honored as the Big Brothers Big Sisters of San Diego Person of the Year.