SD 500: James A. Floros
Wednesday, March 20, 2019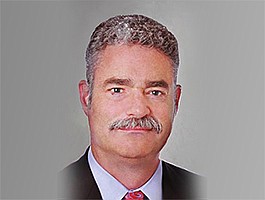 James A. Floros
President And CEO, Jacobs & Cushman San Diego Food Bank
SD 500 recap: Jim Floros has been president and CEO of the Jacobs & Cushman San Diego Food Bank since 2012. It is the largest hunger-relief organization in San Diego County, serving about 400,000 per month. Floros has led a variety of initiatives and acquisitions, from a solar initiative as the first food bank to achieve LEED Gold status to expansion in North County. Previously he was executive director of the Burn Institute and worked at Project Concern International. Floros is vice president of the County of San Diego Social Services Advisory Board and has been honored as a top CEO by the San Diego Business Journal.
ALMA MATER
University of San Diego
NOTEWORTHY
He is chair of the California Association of Food Bank's Board of Directors.