North Park Mixed-Use Complex Sold For $5.7M
Wednesday, March 20, 2019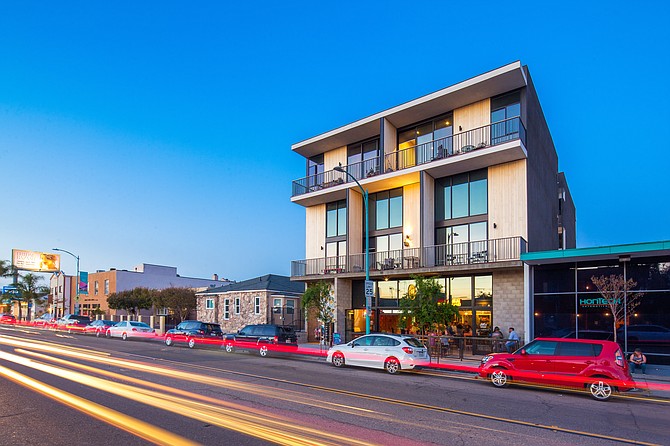 A North Park mixed-use complex has been sold for $5.7 million.
Charlee Lofts, 4045 30th St., was purchased by Garden Terrace Investments LLC from 4045 30th St., LLC.
The 10,320 square-foot complex has 10 apartments of 820 square feet each and 1,820 square feet of commercial space.
Tyler Sinks and Ed Rosen of Berkadia represented seller.
The buyer was represented by Gateway Financial.
"Charlee Lofts' superior location, high quality construction and desirable mix of units attracted significant attention from both local and regional buyers," Sinks said. "The trade represents one of the highest prices ever paid in North Park at over $500,000 per unit. The only other $500,000 per unit trade in 92104 (ZIP code) was the Exotic Gardens apartments on Mississippi Street, which Berkadia sold in 2018."
The 21-apartment Exotic Gardens sold for $10.7 million in February 2018, according to CoStar, a real estate listing service.
Real estate reporter Ray Huard may be reached at rhuard@sdbj.com or 858-277-8904.