Global Hawk Makes Rare Landing Before Public
Wednesday, March 20, 2019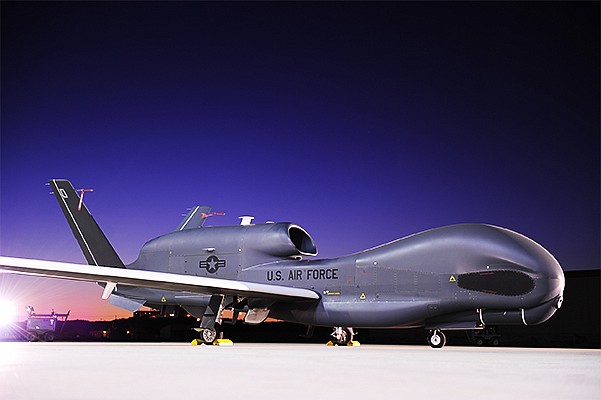 At 13 hours and 3,075 nautical miles, it was a relatively short flight for a U.S. Air Force Global Hawk unmanned aircraft.
The Air Force, Northrop Grumman Corp. and the Australian government had enough confidence in its hardware and software to let the aircraft land during an air show in front of a crowd — a first. The Block 40 Global Hawk started its trip in Guam and ended it in Geelong, near Melbourne in the southern part of Australia on Feb. 28.
Northrop Grumman (NYSE: NOC) runs the Global Hawk program from San Diego.
The aircraft is capable of 32-hour flights and altitudes as high as 11 miles. Global Hawk made a historic, 23 hour flight from Southern California to Australia in 2001.
Australia is ordering a seagoing version of Global Hawk, called Triton.At the same air show, Poway's General Atomics Aeronautical Systems Inc. named 10 Australian businesses that will help supply components for the Australian version of GA-ASI's Reaper unmanned aircraft.