PROPERTY: KEY UPDATES, AMENITIES ARE ALTERNATIVES TO NEW BUILDING
Special Report: Flight to Industrial Fuels Renovation Market in I-15 Corridor
Tuesday, March 19, 2019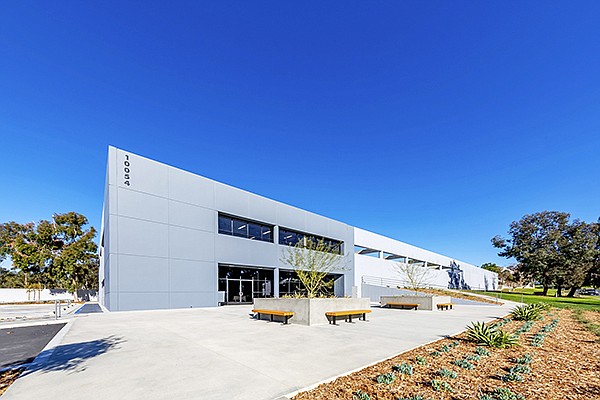 A 37-year-old Scripps Ranch industrial building has been gutted, renovated and put back on the block in what some real estate brokers said is a market that's exceptionally tight but among the most desirable in the region for industrial space.
The catch is that despite the demand for older industrial buildings to remodel along the Interstate 15 corridor, there just aren't that many out there in the Scripps Ranch and Rancho Bernardo submarkets, and the market is tightening in Poway.
"It's a matter of just getting a hold of those buildings to do that kind of work," said Ryan Spradling, a director of Cushman & Wakefield's San Diego offices. "That's a challenge in and of itself."
Any available space is being snapped up quickly.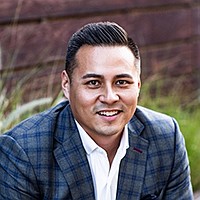 "It's a strong submarket. There's great demographics for the workforce," said Nicholas Ilagan, vice president of asset management for CapRock Partners, based in Newport Beach.
CapRock bought an industrial building at 10054 Old Grove Road for $9.6 million in January 2018.
According to JLL, Scripps Ranch has 680,420 square feet of industrial space with nearly all of it occupied.
"The industrial market's as tight as a drum," said Chris Pascale, a senior vice president with CBRE.
Rancho Bernardo has 3.3 million square feet of industrial space, with a vacancy rate of 7.1 percent and Poway has nearly 7.4 million square feet of industrial space with a vacancy rate of 2 percent, according to JLL.
Repurposing Vs. New Building
"Repurposing is a less expensive way of building something new. You can acquire and repurpose for a lower number than you can build new for," Pascale said.
The CapRock building on Old Grove Road is a case in point.
Since it was first built in 1982, the 85,824 square-foot structure had been home to Koch Membrane Services until CapRock acquired the building. It had been virtually untouched.
The two-story building includes 61,838 square feet of warehouse space and 23,986 square feet of office space of which 10,850 square feet can be converted for laboratories.
The building was "functionally obsolete," Ilagan said.
The Additions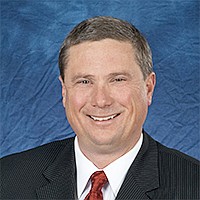 CapRock spent $3 million renovating the building, adding a new entrance way, new landscaping, new restrooms that are ADA (Americans with Disabilities Act) compliant, opened up the office space in the building to bring in natural lighting.
"This was our first investment in San Diego," Ilagan said.
The company has since acquired an industrial building in Vista and vacant land on Nancy Ridge Drive in San Diego with additional investments planned.
CapRock had been concentrating its investment in the Inland Empire, Phoenix and Las Vegas.
"We're very bullish on Southern California. It's where we've done the vast majority of our deals," Ilagan said.
The CapRock investment is indicative of a trend that started several years ago in repurposing older buildings, but in other ways, it also represents a shift.
Until recently, when an industrial building was sold along the I-15 corridor, it was renovated into office space.
"Because industrial is so tight out there, it doesn't make sense to take an industrial and turn it into creative office or an R&D (research and development) building," said Jay Alexander, a managing director of JLL in San Diego County. "Industrial buildings are so sought after that the value is similar to office in many instances."
Rents for industrial property along I-15 have risen dramatically, so much so that investors can get a better return by simply modernizing an old industrial building rather than spending the extra money to turn it into office space, he said.
"The difference in rent you're going to get doesn't justify the expense," said Alexander, adding there's been "a flight to industrial in general."
In Demand
People like industrial because there is often more than one prospective tenant making offers and they're demanding fewer improvements because of the competition, he said.
Although it's a new project as opposed to a renovation, Alexander said the planned construction of a 142,000 square foot industrial building in Rancho Bernardo is indicative of the intense demand of industrial space along the I-15 corridor.
The original plan to build 270,000 square foot office building on the 10-acre site was scrapped.
"The financials in the market make it more attractive to do 142,000 square-feet of industrial building," Alexander said.
That's not to say that office space has fallen out of favor.
To the contrary, that too, is in short supply along the I-15 corridor, although the market isn't as tight as it is for industrial.
Amenities Required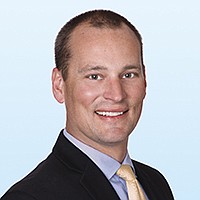 Nevertheless, office building owners are renovating to keep up with strong competition for younger workers who demand more in the way of amenities, said Chris Williams, a first vice president with Colliers International in San Diego.
In Rancho Bernardo, historically the employment base has been well established so landlords haven't felt compelled to make improvements.
"They really haven't had to use these amenities to attract these businesses," Williams said.
That's changing as older workers reach retirement age and companies need to attract a younger workforce.
"They need to try and anticipate the wants and needs and desires of their workforce." Williams said. "Scripps Ranch has had a number of those projects."