ScaleMatrix Acquires Arizona Micro Data Center Company
Tuesday, March 19, 2019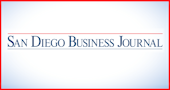 ScaleMatrix, a San Diego-based company that offers high-density data centers, acquired Arizona-based Instant Data Centers on March 19. Instant Data Centers builds micro data centers for edge computing, which involves processing data as close as possible to the end user. The companies did not disclose the terms of the deal.
"Across the spectrum of industries, our clients are increasingly requiring that their IT resources to be closer to where the decision processes and data creation is occurring, especially as artificial intelligence continues to gain traction," ScaleMatrix CEO Chris Orlando said in a news release. "ScaleMatrix and DDC now have one of the most robust, full-featured lineups of cabinet technology in the world, ranging from modular platform-scale solutions to highly ruggedized micro-cabinets which can go absolutely anywhere."
Instant Data Centers CEO Gavin Miller joined ScaleMatrix as chief sales and marketing officer of its Dynamic Density Control (DDC) brand. Instant Data Centers' products will be included in that line.