CureMetrix's Mammogram Software Wins FDA Approval
Tuesday, March 19, 2019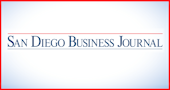 CureMetrix got the U.S. Food and Drug Administration's blessing to market software that flags which mammograms raise suspicions of breast cancer.
The software, called cmTriage, highlights cases needing urgent attention, replacing first-in, first-out reviews. Ideally, clinicians can review suspicious cases before the patient has left the clinic.
San Diego's CureMetrix has collected almost 2 million images to build up the detection technology, employing deep learning and artificial intelligence, states the company's website.
"Early and accurate detection in breast cancer detection is key in improving cancer survival rates worldwide through the development of next generation medical image analysis solutions," Kevin Harris, CEO of CureMetrix, said in a news release. "With 40 million mammograms a year in the U.S., only five cancers per 1,000 are being found at screening."
The company wants to not only find cancer faster, but cut down on false positives, in a bid to save the health care system money.
CureMetrix announced the FDA approval March 19.