ENERGY: THEY WOULD TAKE ENERGY BUYING ROLE FROM SDG&E
Cities Consider CCAs As Part of Energy Plans
Tuesday, March 19, 2019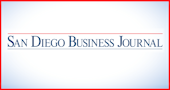 Big changes may be in store for the way San Diego County businesses and residents get their electrical power, as local governments consider taking over the role of buying and selling electricity from the region's investor-owned utility, San Diego Gas & Electric.
In recent weeks, both the San Diego City Council and the San Diego County Board of Supervisors have taken steps toward establishment of Community Choice Aggregate, or CCA, programs, which would allow those agencies to buy and sell electric power on behalf of businesses and residents. Chula Vista, La Mesa, Encinitas, Del Mar, Carlsbad, Oceanside and Santee are also considering either establishing CCAs or joining a regional energy partnership with the city and county.
Solana Beach CCA
To date, only the city of Solana Beach has launched a CCA in San Diego County, one of 19 operating in the state, according to the website Clean Power Exchange. The first CCA in California was in Marin County, which launched its program in 2010.
Meanwhile, San Diego Gas & Electric has floated the idea of getting out of the electricity buying and selling business, in favor of a new statewide entity, or local CCA programs. SDG&E spokesman Joe Britton wrote in an email that if all the cities that are looking into CCAs were to establish programs, the utility could see 70 percent to 80 percent of its electrical load depart.
But he said the loss of those customers is not expected to "materially impact earnings." For one thing, utilities such as SDG&E are prohibited by California law from profiting on electricity sales. Rather, the company makes its money through operation of its power grid, and distributing energy to its customers over its
transmission lines. In addition, Britton said, SDG&E will look to opportunities such as energy storage, clean transportation and protecting the power grid from climate and fire risks.
The utility's revenue is not affected by fluctuations in the amount of power bought and sold, because those amounts are tracked in a separate "balancing" account, and considered pass through items, Britton said.
Scott Borden, who is co-owner of both the Uptown Tavern in Hillcrest and an avocado farm, said he is 100 percent in support of establishing a CCA in San Diego.
"We really do have an emergency here," Borden said, referring to the harmful effects of climate change. "Getting to 100 percent renewable energy as fast as possible is important to me and my business and important to all of us."
A CCA will bring better options for renewable energy to businesses and residents, as well as lower costs. By generating clean energy here in San Diego County, he said, the program can also provide a shot in the arm to the local economy.
S.D.G.E to Handle Grid
"The untapped potential is huge, sitting there waiting for us," Borden said.
Under a CCA such as the one launched by Solana Beach, the city becomes the energy supplier for residents, while SDG&E continues to handle energy transmission, distribution and customer billing. Customers receive one bill containing both the CCA's energy charges, and SDG&E's distribution charges. The utility also continues to maintain power lines.
While San Diego has not yet outlined details of how its CCA will be run, Solana Beach has contracted with two outside entities to operate its CCA. One entity purchases power from producers with an emphasis on clean, renewable sources, and the other handles such functions as operating a call center, customer billing and data management. The CCA program reimburses the city about $122,000 annually for city staff time spent working on CCA-related issues.
Business Concerns
The Industrial Environmental Association, a San Diego-based trade group that advocates on environmental issues on behalf of its membership, which includes General Dynamics NASSCO, Qualcomm Inc., Solar Turbines, Illumina and Novartis among others, has closely followed the city of San Diego's deliberations on the CCA issue, said Jack Monger, the group's CEO.
Monger said the group's members use a lot of electricity in their business operations, so the change to a CCA could potentially have a big impact on their bottom lines.
Going into the debate surrounding CCAs, he said, the association was concerned with the impact of a CCA on energy costs, that the CCA program be professionally managed, and the program create environmental benefits, specifically, that it would result in new sources of renewable energy being built, rather than simply reshuffling existing energy providers.
The jury is still out on whether those three objectives can be met, Monger said, but the association is encouraged by the data provided by existing CCAs in California, such as Marin County. Monger said the city has done a good job researching the issue, and thoughtfully considering its options before moving ahead.
"It remains to be seen if San Diego can do this. But the bottom line is it has been done," in other jurisdictions, Monger said. "So far, so good."
Solana Beach launched its CCA program, called the Solana Energy Alliance, in June. As with all CCAs, businesses and residents are automatically enrolled in the program, unless they choose to opt out and stay with their utility. Solana Beach guaranteed businesses and residents that electricity rates would be 3 percent below those charged by the utility.
Potential Problems?
Some remain skeptical, such as Louise Abbott, a Solana Beach-based Realtor who works out of her home office. Abbott said she opted out of the program, and has installed solar panels on her roof to generate her own electricity.
Abbott said she is concerned that if energy costs go up, the city may not be able to cover the contracts it has with providers.
"It's too early to say whether it's going to work. I think it could lead the city into a very bad position financially," she said.
"I believe the city of Solana Beach is too small of an entity to elect to be on this. They just want to be the greenest little town in the west," she said.
Solana Beach Mayor David Zito, however, said the program is going well and is on track to meet its goals for establishing reserves, while offering customers a 3 percent discount when compared with SDG&E's rates. So far, he said, roughly 99 percent of the city's businesses are participating in the energy choice program.
Overall, he said, based on the number of electric meters in the city, the program has a 92 percent participation rate, and a 94 percent opt-in rate based on electrical load.
'Lock Box'
The city's general fund is protected by a "lock box," backed up by a strong legal framework, requiring that all money either spent or received by the energy choice program must only go in or out of the lock box, Zito said.
The city would be willing to consider joining a regional CCA program if local control can be maintained over such issues as makeup of the energy portfolio, rates, reserve levels and supported programs, Zito said. Potential benefits of a regional approach include economies of scale.
"How can we form a collaborative that gives the benefit of scale but still retain local control?" he said.
The city is able to offer its customers a 3 percent discount over SDG&E's rates because it pays "significantly less" for electricity than the utility, Zito said. One reason, he said, is a lack of competition for the utility, giving it less incentive to aggressively pursue the best power deals. Another factor, he said, is the utility is locked into long-term, higher priced energy contracts.