Sempra LNG Names Officers
Monday, March 18, 2019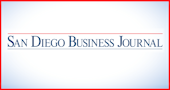 Sempra LNG, a subsidiary of San Diego-based Sempra Energy, announced on March 18 that it named Justin Bird president, and Lisa Glatch chief operating officer. The two will develop Sempra's liquefied natural gas export business.
Both will report to Carlos Ruiz Sacristán, chairman and CEO of Sempra North American Infrastructure.
Bird led the continued development of Sempra's five LNG projects in his prior position as chief development officer for Sempra North American Infrastructure.
Glatch held board and senior executive positions at CH2M, Jacobs and Fluor before joining Sempra Energy as strategic initiatives officer in September. She is board chairman for Sempra's Cameron LNG project in Louisiana.
"We are well positioned to serve the growing Atlantic and Pacific markets with five strategically located development projects that will provide direct access to clean and reliable natural gas," said Ruiz Sacristán in a statement distributed by Sempra. "Justin and Lisa bring extensive expertise in developing infrastructure projects, marketing capacity, financing, engineering and construction. With their leadership, our LNG business is on solid footing for continued disciplined growth."
In other news, Sempra Energy (NYSE: SRE) announced March 11 that it plans to appoint Cynthia "C.J." Warner to its board of directors in June. Warner, 60, is CEO of Renewable Energy Group, a U.S. producer of biofuels. She previously had executive leadership roles with Andeavor (formerly Tesoro Corp.), Sapphire Energy and British Petroleum.
In a securities filing, Sempra said it submitted a written, binding commitment regarding Warner's nomination to investors Elliott Management, Bluescape Resources Co. and Cove Key Management. Sempra also said the cooperation agreement with the activist investors now extends to Sept. 30, 2020.