SD 500: Nikia Clarke
Monday, March 18, 2019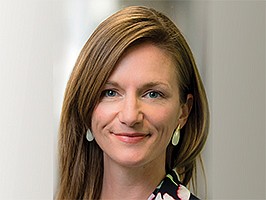 Nikia Clarke
VP Of Economic Development And Executive Director,
San Diego Regional Edc/World Trade Center San Diego
SD 500 recap: Since 2017, Nikia Clarke has served as vice president of economic development for the San Diego Regional Economic Development Corp. It's a role she fills while serving as executive director at World Trade Center San Diego. She has led the latter since 2015. Prior to coming to San Diego, Clarke worked from 2012 to 2015 as a consultant for Oxford Analytica in the United Kingdom. Prior to that she was director of Oxford University China Africa Network. Clarke is an appointee to the U.S. Department of Commerce's National Investment Advisory Council and is a board member for San Diego State University's international business program.
ALMA MATER
Loyola Marymount University, University of Oxford
FUN FACT
She met her husband when they were in the Peace Corps in southern Africa.