SD 500: David F. Hale
Monday, March 18, 2019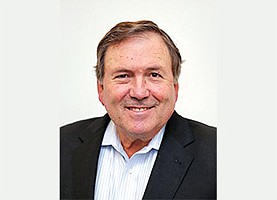 David F. Hale
CEO, Hale Biopharma Ventures LLC
SD 500 recap: David Hale is CEO of Hale BioPharma Ventures LLC, a private company focused on the formation and development of biotechnology, specialty pharma, diagnostic and medical device companies. Hale has more than 30 years of experience leading biotechnology and pharmaceutical companies. He has co-founded and led a dozen successful ventures, including Pemix Sleep, Hybritech, Gensia, Viagene, and Biocept. Hale's civic involvement includes serving as chairman for Rady Children's Hospital and Rady Children's Genomics Institute. He has also served on boards for diverse organizations, including San Diego EDC, Connect, Biocom, the University of San Diego, and the Salk Institute for Biological Studies.
ALMA MATER
Jacksonville State University
FUN FACT
He grew up in a small town in Alabama.