With Xcerra on Board, Cohu Reports Record Revenues
Sunday, March 17, 2019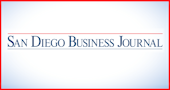 Cohu Inc., a maker of equipment for semiconductor factories, reported record annual net sales of $451.8 million in 2018 following the acquisition of a similar equipment maker. The Poway company's net loss for the year was $32.2 million.
In 2017, the business reported net income of $32.8 million on net sales of $352.7 million.
Cohu (Nasdaq: COHU) closed its acquisition of Xcerra on Oct. 1 and reported its financial results on March 12.
For the fourth quarter, Cohu reported a net loss of $56.8 million on net sales of $170.6 million. The fourth quarter of 2017 brought net income of $6.9 million on net sales of $84.1 million.
Its most recent fiscal year ended Dec. 29.