Workforce Partnership Funding Helps Pioneering Program
Sunday, March 17, 2019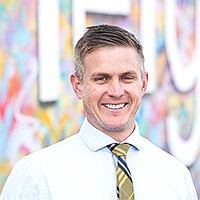 San Diego Workforce Partnership won a $1.2 million philanthropic funding contest by national nonprofit Strada Education Network. The funding increases access and diversity in tech through income share agreements, or ISAs, a student loan alternative by which a student agrees to pay a small proportion of their income for a set period of time.
The Workforce ISA Fund offers individuals from backgrounds traditionally underrepresented in tech an opportunity to enter one of UC San Diego Extension's distinguished certificate programs in areas such as front-end web development, Java programming, business intelligence or digital marketing. The workforce development board and public education institution will be among the first in the country to offer ISAs.
Josh Shapiro, UC San Diego Extension assistant dean of research affairs said: "These anchor funds for our ISA partnership will expand the reach of the university and lower the barrier to underrepresented individuals in the tech sector." Shapiro said it shifts the financial risk away from students to provide equal access to a world-class education.
Andy Hall, Workforce Partnership COO said: "This project will provide access to the skills, opportunities and networks needed for people to break in to San Diego's booming innovation economy. And then, when people are successful after the program, they will 'pay it forward' with a small percentage of their income for the students coming behind them, giving the project the ability to sustain itself long after the initial grant ends."
William D. Hansen, president and CEO of Strada Education Network said the Workforce Partnership is "listening to education consumers as well as employers and designing solutions that are relevant to the real-world challenges — and opportunities — today's students face." Visit workforce.org.