U.S. District Judge Rules Qualcomm Owes Apple $1B in Rebates
Sunday, March 17, 2019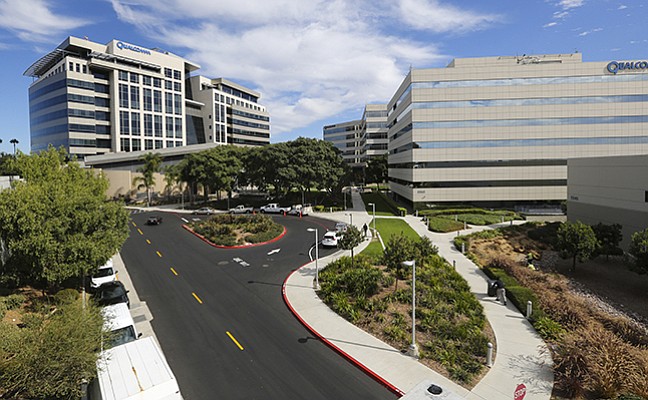 Qualcomm Inc. may owe Apple Inc. nearly $1 billion in rebate payments, according to a preliminary ruling made by U.S. District Judge Gonzalo Curiel on March 14. The ruling came as Apple is preparing for its antitrust trial against Qualcomm next month in the U.S. District Court for the Southern District of California.
The case points to a business agreement between Apple and Qualcomm, where Apple suppliers received a discount on licensing fees in exchange for the company not pursuing legal or regulatory action against Qualcomm.
In 2017, Apple filed the lawsuit in San Diego, claiming Qualcomm owed it $1 billion in royalty payments. That year, Apple allegedly stopped paying licensing fees to Qualcomm.
"Qualcomm's illegal business practices are harming Apple and the entire industry," Apple wrote in a statement.
Qualcomm, for its part, is not likely to write a check just yet, according to Reuters. Curiel's decision isn't final until after next month's trial, and several other key court cases are pending.
"Apple has already offset the payment at issue under the agreement against royalties that were owed to Qualcomm," Qualcomm General Counsel Don Rosenberg told Reuters in a statement. "Although the court today did not view Apple's conduct as a breach of Apple's promises to Qualcomm in the 2013 Business Cooperation and Patent Agreement, the exposure of Apple's role in these events is a welcome development."

Qualcomm is still awaiting several key court decisions, including District Judge Lucy Koh's verdict in the Federal Trade Commission's antitrust case against Qualcomm, which concluded last month. The International Trade Commission is set to make a final decision later this month on a patent case Qualcomm brought against Apple.
A San Diego jury concluded a similar patent case on March 15, ruling that Apple violated three of Qualcomm's patents, to the tune of more than $31 million in damages.