San Diego Grantmakers Appoints New CEO
Sunday, March 17, 2019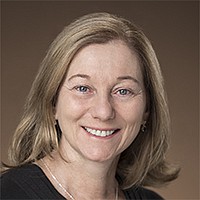 After an extensive nationwide search, San Diego Grantmakers announced the appointment of its new President and CEO Debbie McKeon. McKeon joins SDG after previously serving as the executive VP and COO of the Council of Michigan Foundations.
SDG board chair, Steve Eldred, said:
"…McKeon's skills, expertise and energy for innovative, systems-level change was key as we sought a leader that could help us achieve our goal of an equitable, collaborative and impactful social change ecosystem that improves the lives of all residents in our region."
McKeon plans to build on the successes of Grantmakers' nationally recognized initiatives such as the Social Equity Collaborative Fund and Military Transition Support Project "which ultimately became zero8hundred, and other sector leading innovations, especially in impact investing, education and addressing homelessness." Visit sdgrantmakers.org.