RF Industries Buying Vista Company
Sunday, March 17, 2019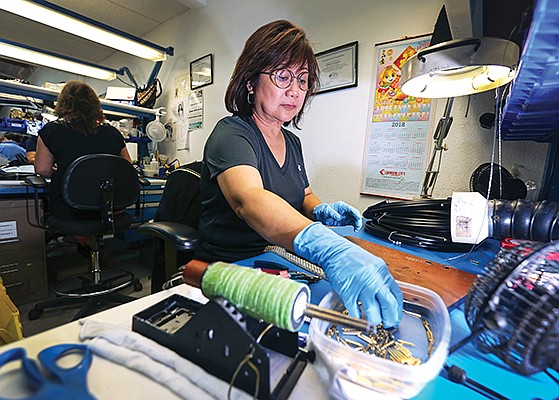 RF Industries Ltd. said March 11 that it agreed to acquire the business and assets of C Enterprises LP of Vista. Terms of the deal were not disclosed.
Privately held C Enterprises makes connectivity solutions for the telecom and data communication markets. RF Industries (Nasdaq: RFIL), based in the Miramar area, makes interconnect products and systems, including coaxial and specialty cables and connectors, fiber optic cables and connectors, and electrical and electronic specialty cables and components.
C Enterprises had revenue of $8.7 million in 2018. RF Industries had revenue of $50.2 million in fiscal 2018.
"This purchase is in line with our previously announced strategy for growth both organically and through acquisition," said RF Industries CEO Robert Dawson, in a prepared statement.
RF Industries reported first quarter net income of $640,000, or 7 cents per share, on net sales of $10.6 million. Sales grew by 34 percent, quarter over quarter. In the same quarter one year ago, RF Industries reported net income of $454,000, or a nickel a share, on net sales of $7.97 million.