Midway Foundation Helps Military Families
Sunday, March 17, 2019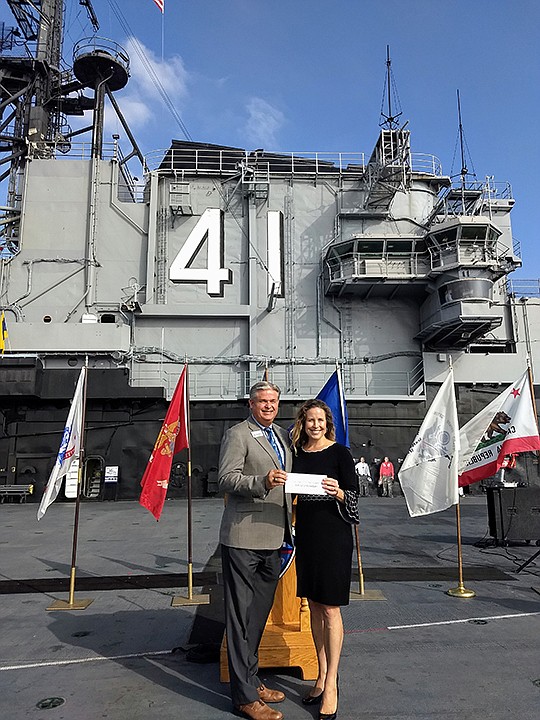 The USS Midway Foundation announced that it awarded $10,000 to the San Diego Center for Children. The donation helps further implement the center's Empowered Families program to better respond to the needs of families with a child suffering from a mental, emotional, or behavioral disorder.
This grant allows the center to bring its proprietary methodology to its residential treatment program to work with at least 15 military families. In addition, the grant allows the center to engage in outreach activities to military commands in San Diego County and hospitals which may treat a child from a military family for a mental health issue.
Moisés Barón, the center's CEO, said:"… we believe that our new Empowered Families methodology could be of great benefit to military families who are caring for a child with special needs."
The center is also developing a technology component to launch later this year that allows families to complete the assessment online. As a virtual tool, remote coaching and counseling are available for the child and family. Visit ussmidway.org.