Good Distribution and Bad Hangovers Help Magic Bullet With Sales
Sunday, March 17, 2019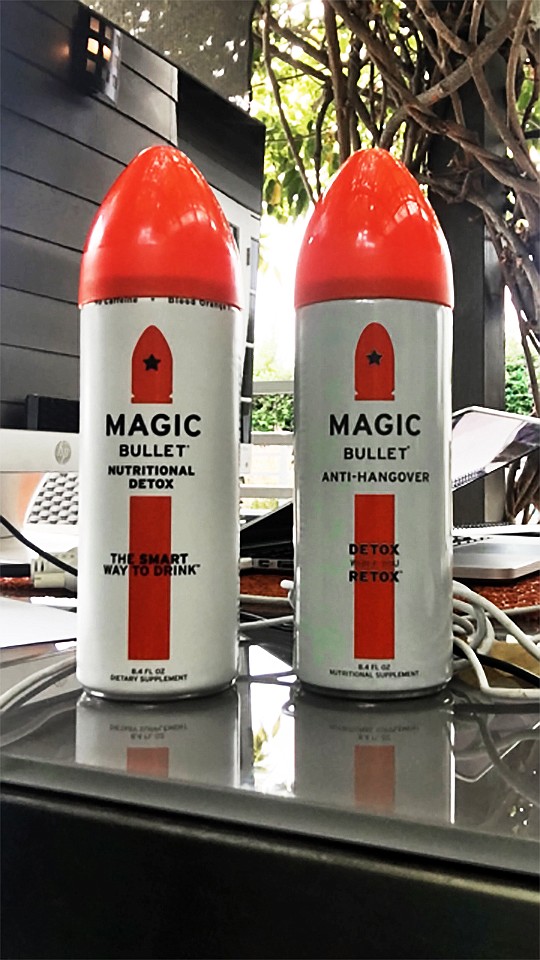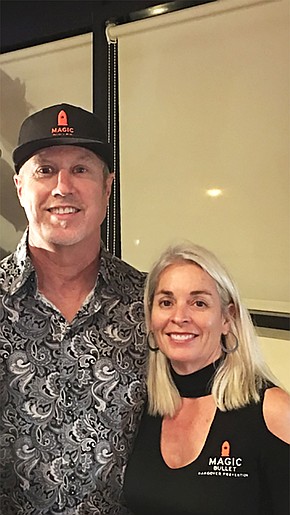 Admittedly, Joe Edwards and Didi Edwards enjoy a good libation. But, like most drinkers, they don't care for the hangover that can follow the morning after.
Inspired by the supplements Didi Edwards was taking as part of a liver detox and its positive effects on her even after a night of drinking, the husband and wife duo got together in 2016 to create Magic Bullet, a "hangover prevention" beverage.
Today, Magic Bullet is available in over 4,000 stores nationwide, including Albertsons, Vons and Pavilions. Joe Edwards said so far, in the first quarter of 2019, Magic Bullet has exceeded its 2018 sales, and that, by the end of the year, it would surpass that number four to eight times over. He declined to share revenue figures.
The Edwards not only claim Magic Bullet tastes good, but the detoxification drink is also nutritional. It has ingredients sourced from all over the world like milk thistle, turmeric, broccoli powder and decaffeinated green tea extract; no artificial ingredients, sweeteners or preservatives; no vitamins and stimulants, so it can be enjoyed with a regular supply of supplements; and, because it is not an energy drink like Red Bull, it won't give the drinker the jitters.
According to the Edwards, through its mix of ingredients plus the inclusion of amino acids, which is known for detoxification, Magic Bullet is able to help the liver replenish what it loses when one consumes alcohol.
"The only way you can get alcohol toxins out of your system is through your liver's enzyme production," said Didi Edwards, also the company's president, "and the liver enzyme production goes down when we get older. That's why you often hear people say, 'I can't drink like I am 21 anymore.'"
Joe Edwards, company CEO, said Magic Bullet, due to its select ingredients, can be safely mixed with alcohol, which he dubs "detox while you retox."
Magic Bullet uses an independent co-packer in the Midwest that does the bottling and works with a dozen independent distributors stateside. The Edwards said sales of Magic Bullet have grown by 50 percent month-over-month since October 2018 in the Albertsons, Vons and Pavilions stores. The couple added that in the next six to 18 months, Magic Bullet will introduce a range of new products, from new flavor offerings to other hangover prevention formats.