GA Contract Aims to Get Carrier Launch System Up to Speed
Sunday, March 17, 2019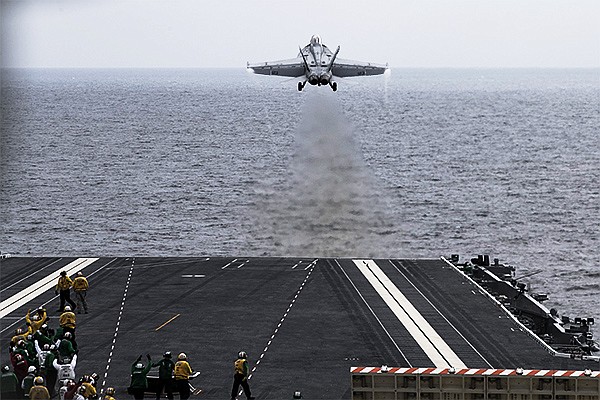 The U.S. Navy recently issued two contracts to support General Atomics' advanced aircraft carrier launch system, which is going on the new-style Gerald Ford-class carriers.
On March 11, the Navy awarded an $18.9 million delivery order to fund test and evaluation efforts for the EMALS system through early 2021. EMALS (short for Electromagnetic Aircraft Launch System) is a new-style catapult that will replace traditional steam catapults in launching aircraft. The contract covers the integrated test and evaluation effort for EMALS test site operations, failure reporting analysis and corrective actions system, prototype and testing, environmental qualification testing and remediation, electromagnetic interference testing, as well as training efforts.
Engineers are still trying to get the system right. A recent report from Congressional Research Service says the catapults have "poor reliability."
"Through the first 747 shipboard launches, EMALS suffered 10 critical failures," said the March 7 report. "This is well below the requirement of 4,166 Mean Cycles Between Critical Failures, where a cycle represents the launch of one aircraft."
On March 1, the Navy awarded a separate, $11.7 million contract for spare parts for the EMALS system. Work will run through January 2022.
General Atomics is based in San Diego.