Biotech Investors Look For Red Flags and Green
Wednesday, March 13, 2019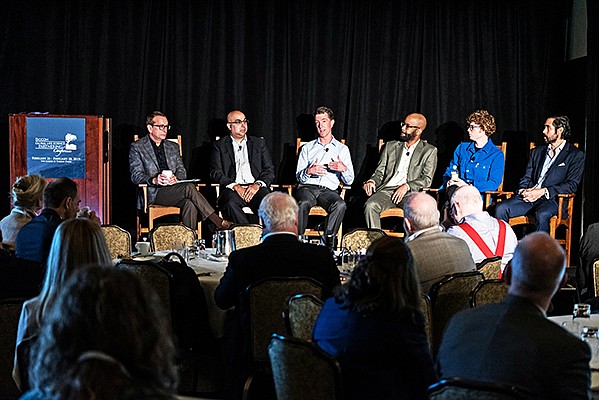 Do you bet on the jockey or the horse? 
That question kicked off a Feb. 27 investor panel at Biocom's 9th Annual Global Life Science Partnering Conference. The query gets at whether investors prioritize a biotech's science or the management team.
Kwame Ulmer, a venture partner at Wavemaker 360 Health, said the firm doesn't shy away from biotechs with first-time founders or CEOs.
"But what we do shy away from is first-time founders who have blind-spots in what the gaps are in their team. They don't have the humility or don't present in a manner that suggested they are open to filling out the gaps in the team," Ulmer said.
Court Turner is a venture partner with LYZZ Capital Advisors. The firm's investment in San Diego-based Qpex Biopharma was partly because of a management team seasoned in antibiotic development.
The other part was the growing need for new antibiotics.
"Our thought was, OK we've got the right team, they've got support from federal grants and by the time it hits the market, it will be the market to be a part of," Turner said.
David Coats, a founder and managing director of Correlation Ventures, said Correlation through modeling analyzes biotechs by the uniqueness of the science and whether the management team has enough experience in its chosen area.
"The empirical answer is both are important, and there's not clear evidence as far as one being more important than the other," Coats said.
Echoing other panelists, Coats said biotechs on the hunt for funding should research would-be investors before pitching.
"As a VC so often you get inbounds from entrepreneurs where if they'd read the VC's criteria on their website they'd realize it's not a good fit," Coats said.
The other panelists were D.A. Wallach with Inevitable Ventures and Kanad Das with Boehringer Ingelheim Venture Fund.
The panel was moderated by San Diego biotech fixture Rich Heyman.