First California-Grown Coffee Tasting at Bird Rock Coffee Roasters
Tuesday, March 12, 2019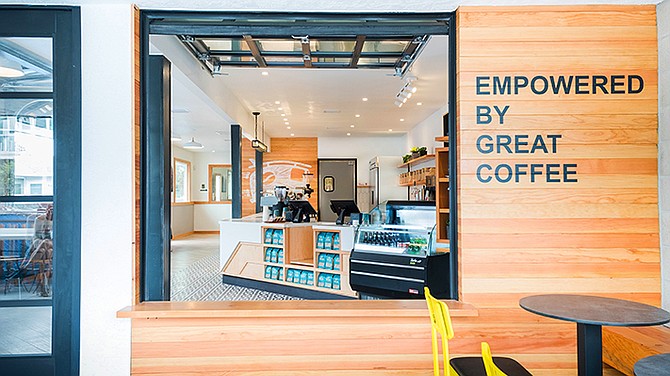 In partnership with Frinj Coffee, San Diego-based Bird Rock Coffee Roasters held a tasting of the first California-grown coffee in San Diego last weekend. The varietal, a certified organic Cuicateco which scored a 92 from Coffee Review earlier this month, was available in limited supply, according to a press release, and coffee roasters have plans to provide more beans in coming months.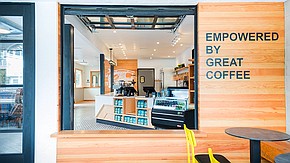 "We are excited to introduce San Diegans to our unique coffee through this relationship with Bird Rock Coffee Roasters," said Jay Ruskey, CEO of Frinj Coffee located in Santa Barbara, via a statement. "Our farming systems have been refined over the last decade to thrive in selected Southern California climates and it is so exciting to be part of a revolutionary crop."
Frinj Coffee is aiming to develop the local coffee-growing industry in Southern California. Currently, there are 36 farms growing more than 35,000 coffee trees between Santa Barbara and San Diego thanks to partnerships with Frinj. There are plans for another 75,000 plants to be planted in the next year.
Recently, Bird Rock Coffee Roasters signed two distribution deals that will bring its coffee products to multiple Southern California grocery stores and draft pubs for the first time.
According to a separate release, all 27 Gelson's Markets, located in San Diego, Santa Barbara, Los Angeles and Orange counties, will carry 12 ounce bags of Bird Rock Coffee Roasters' products starting this week. Some of the flavor options the stores will include are Monkey Bite Espresso, the 50/50 Blend, the Bird Rock Blend and a rotating seasonal Colombian coffee.
Additionally, Karl Strauss Distributing, a division of Karl Strauss Brewing Co., will introduce Bird Rock Coffee Roasters nitro cold brew to Southern California restaurants and bars. The rollout will begin in a few weeks and continue through the rest of the year, and will include over 100 locations in San Diego, Los Angeles, Orange County and Inland Empire.
Travel & Hospitality reporter Mariel Concepcion can be reached at mconcepcion@sdbj.com or 858-634-4625.