Student Housing Complex Sold For $92.5M
Monday, March 11, 2019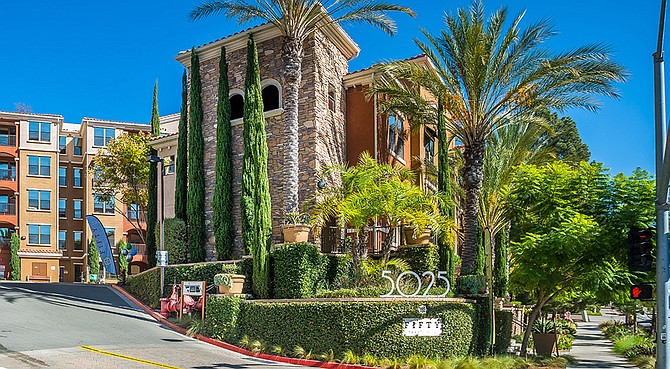 An apartment complex serving San Diego State University students has been sold for $92.5 million.
Cardinal Investments LLC based in Denver bought the Five Twenty-Five apartment complex at 5025 Collwood Blvd., from FPA Multifamily LLC.
Built in 2010, the six-story complex has 260 apartments that average 951 square feet in a mix of studios, two-bedroom and four-bedroom units.
The apartments have flat-screen televisions, high-speed internet, full-size washers and dryers, walk-in closets and fully equipped kitchens.
The complex has a pool, 24-hour fitness center, study rooms, 24-hour computer center, coffee bar, tanning bed, shuttle service and a 598-space parking garage.
An HFF team that included Senior Managing Director Sean Deasy, Senior Director Hunter Combs and Director Scott Clifton marketed the property on behalf of FPA Multifamily and procured the buyer.
"The institutional quality of this asset with strong market fundamentals and exceptional enrollment growth at SDSU led to robust activating on Fifty Twenty-Five," Combs said. "The property's amenity package is student-tailored and will continue to command top-tier rents in the marketplace."
Real estate reporter Ray Huard may be reached at rhuard@sdbj.com or 858-277-8904.